I'm on a Christmas kick apparently. I recently finished my
Holiday Happy quilt
, and now I finished my Dash Away All cross stitch! This went really quick, which I appreciated. I worked on it a lot while watching my son do Taekwondo. The repetative pattern made it easy peasy.
I've had this in my stash for a long time, and I was happy to finally make it.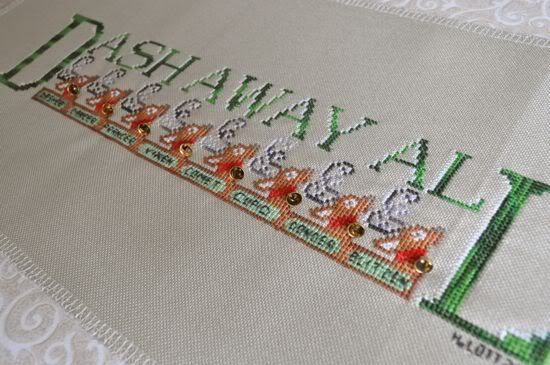 The chart is by Henzeit, and the kit came with the fabric and bells, I chose threads from my stash of lovely overdyed threads.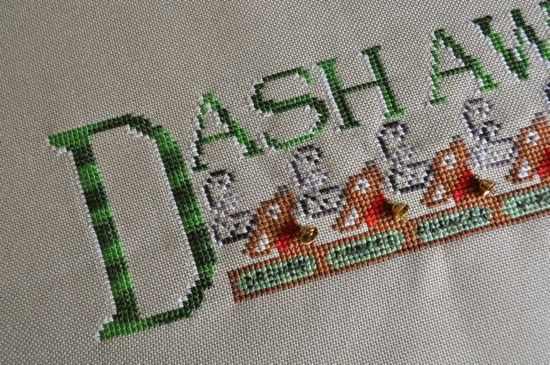 My fave part? The bells, so cute :-) I plan on getting this framed and hanging it around Christmas time.
Next cross stitch project? I BIG GIANT one. It's a Dimensions Kit, and it is called Thunder Ridge. My sister gave it to me as a gift several years ago, and finally it's seeing the light of day. This one will take me awhile, so I'll probably work on other small ones along with it, but that's okay, I like big projects. I am CUH-RAY-ZY LOL!