So, I haven't taken a formal quilting class before. Mark and my friend Barbara really pushed me to take this class. I had so many excuses not to do it, with young kids, life is busy!! However, friends helped out and took my kids for the weekend so I didn't have to worry about them, and I could just relax. I love good friends! So, let me first start off by saying
Hollyhill
had a great classroom setting, lots of room, lots of light. There were only 10 of us in this class, which I heard was a small class size for them. Sandy Klop is adorable, I walked in and gave her a big hug, because that is how I am… not shy at all. And we got to shop before class started for any fabric we might need for the quilt we were making. I brought a jellyroll from my stash. I decided to use Bliss for this project. I had been hoarding that jellyroll :-)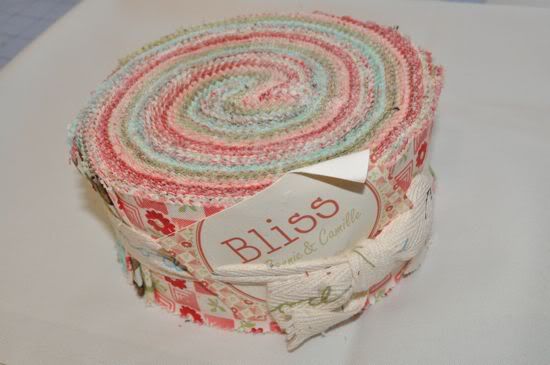 The quilt we made was called Triple Crown. You use 3 triangle templates to make the quilt. You can get these templates from Sandy's website:
American Jane
. We spent Friday cutting, sewing and pressing our triangles. Sandy was helpful with tips, and told a lot of fun stories. She was a very good teacher and we were all at ease around her. She reminded me A LOT of my mother in law, it was kind of funny, I came close to calling her Cherie.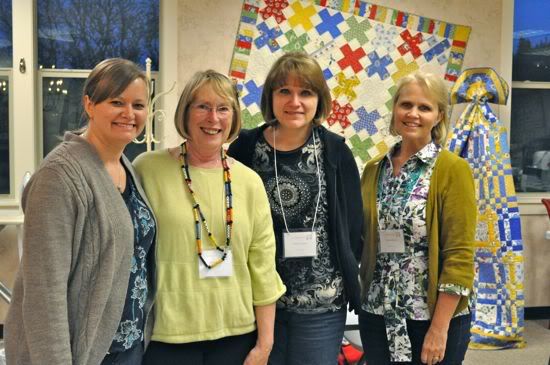 Most of the ladies in the class used Sandy Klop's fabrics for this project, and they all looked amazing. I sat by Kath, a retired school teacher, she used a Kansas Troubles jellyroll, which had a totally different look, but looked fabulous! Lunch was catered and oh so delish. We all enjoyed each other, but how could you not? Two full days of sewing? We were all in a good mood. When class wrapped up that evening, my friends Barbara and Colleen met me there to go to dinner, and then Sandy put on a trunk show. I thought you all would like to see her quilts, so sit back and enjoy! (And just so you know, that Friday was my birthday, and one of the funnest ones I have had!!!!)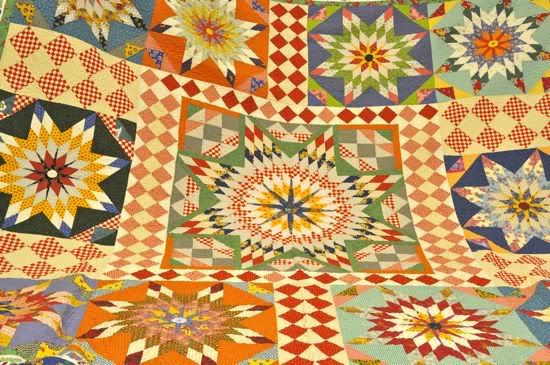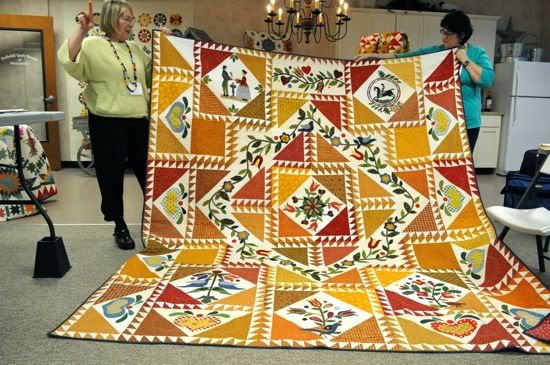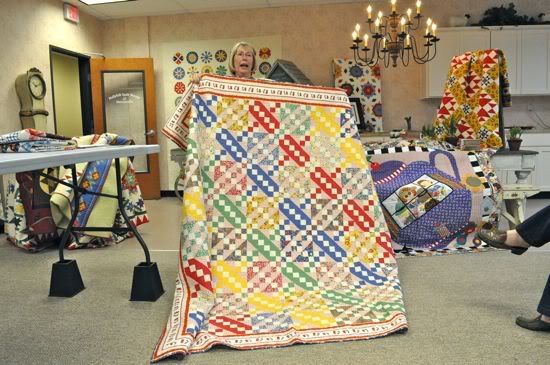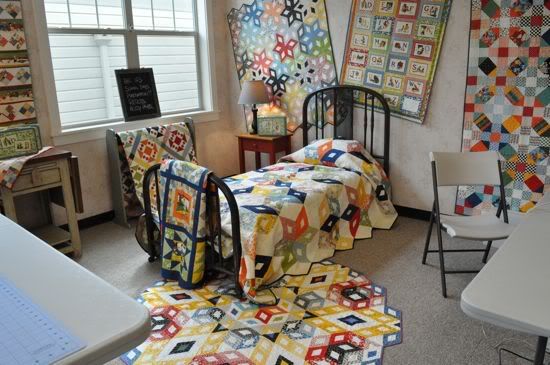 Sandy got my wheels turning with ideas for block swaps with friends, several of her quilts were made where they exchanged blocks, and I love the idea of it. So, that may be in my future. You can see all of the photos I took at my Photobucket Album.
On Saturday I dropped off my kids and headed back out to the quilt shop. There was this adorable wrapped basket by each of our sewing machines, thank you Jan and Brian!! Here is my sewing buddy Kath with hers.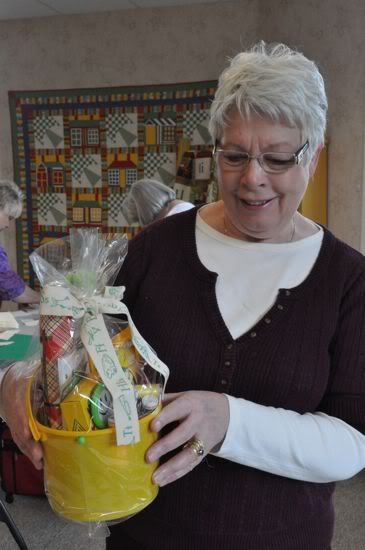 I got right to work and was soon laying out my fabrics. Sandy helped me with it, and then I was sewing my rows up! I only got half of them sewn there, but the rest are done, now just to sew the top together.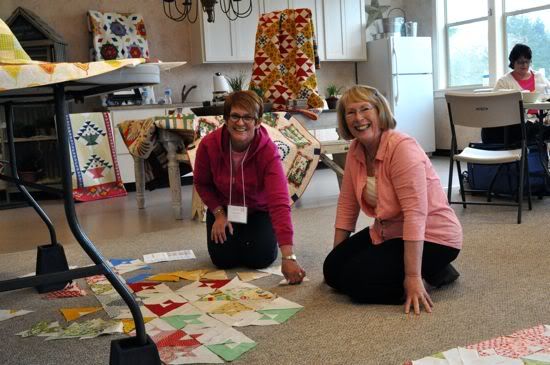 This was a great experience for me, very positive and inspiring. I am grateful that I went and was able to learn more! Mostly, I am happy to say I am a quilter, all of the people I am around are so kind and generous, it really has been fulfilling!!