This log cabin quilt was one of those quilts. I started making it on a whim, made a million blocks, pieced the top, the top was like a California King Sized quilt, it sat and sat for years in a bin, never getting finished. I started this quilt in 2007, here is
the post
! I love blogging, it's like a diary.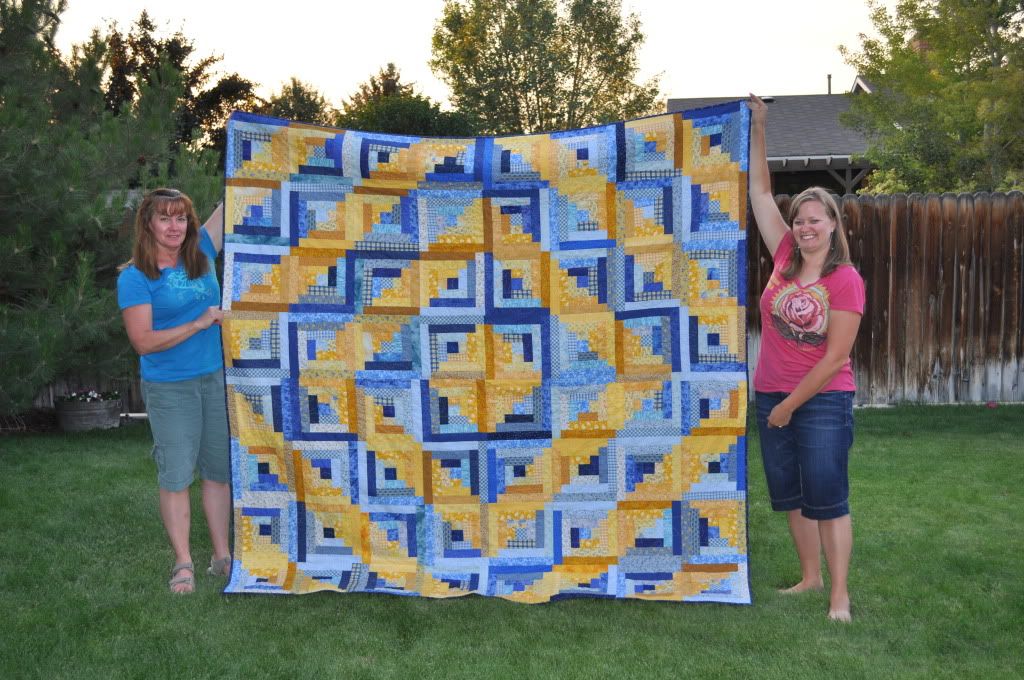 When I was visiting my Aunt Karen in Wyoming in 2010, I asked her what colors she'd like in a quilt. She said blue and yellow. Guess what quilt popped into my head? This lovely log cabin top I've had hidden away for years.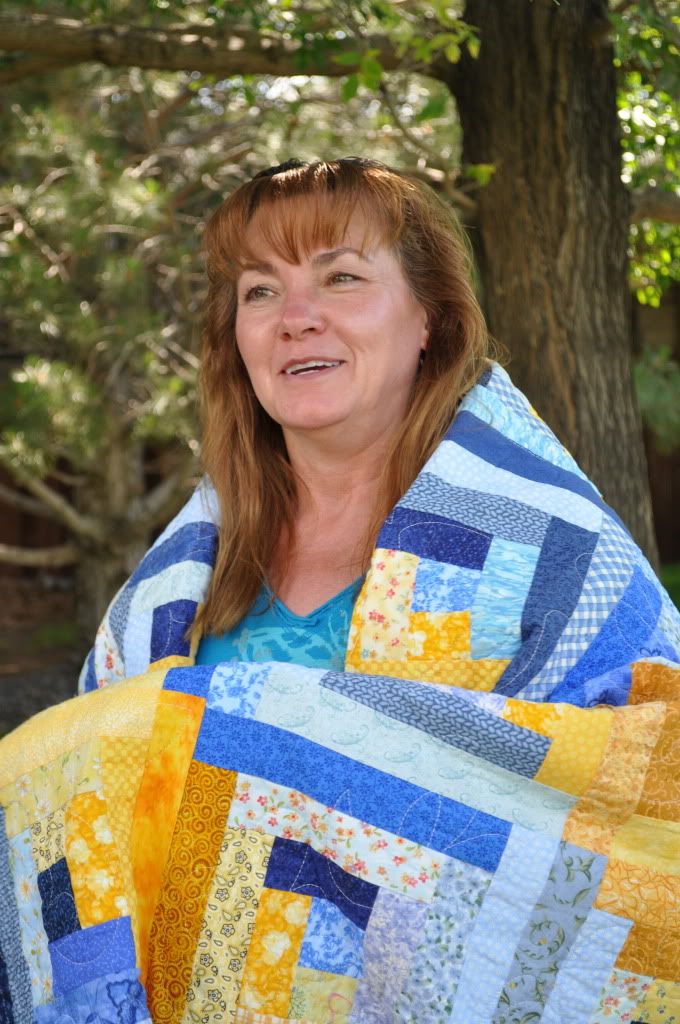 I finally took two entire rows off of it, to make it more suitable for a queen size bed. My friend Charissa quilted it for me. I then packed it up and took it to Wyoming with me this summer. My Aunt was thrilled!
I was thrilled to have it out of a bin and being loved. 5 years later...