I am always wanting to try new things. A Lonestar quilt has been on my list of "quilts to make someday, when I am brave enough" list. I love how they look, how the way you place colors can make it different.
Well, I got a bee in my bonnet yesterday and decided it was time to do this!
I pulled out fabrics, I knew I wanted it nautical themed, because that is just how I roll. I love anything nautical, as you all know. The pattern I am using calls for four lonestar blocks, they aren't very big. I decided that every block should be a bit different. Here are the fabrics I pulled, along with the start of each block.
Block #1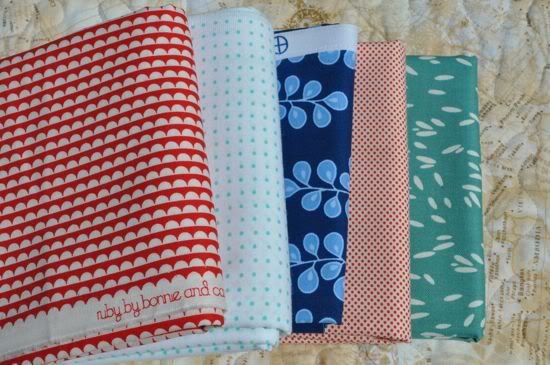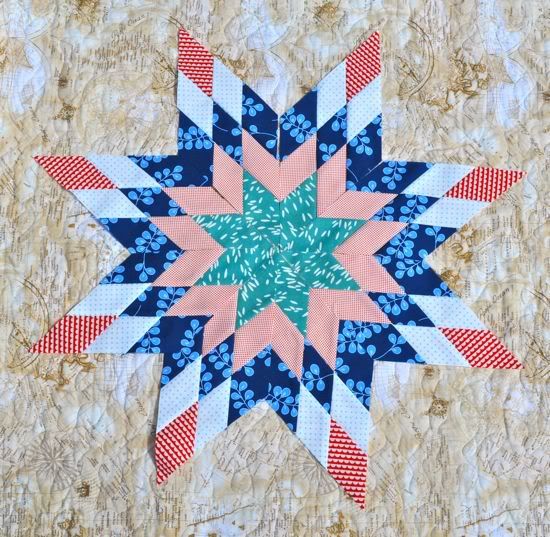 Block #2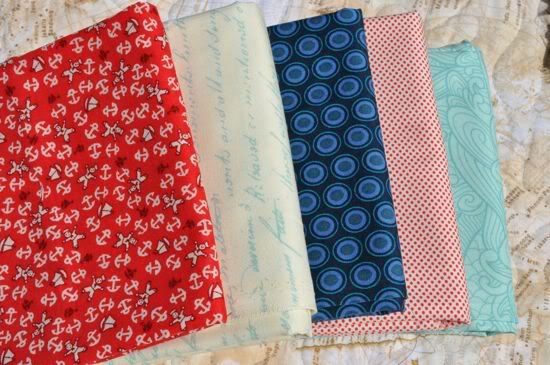 Block #3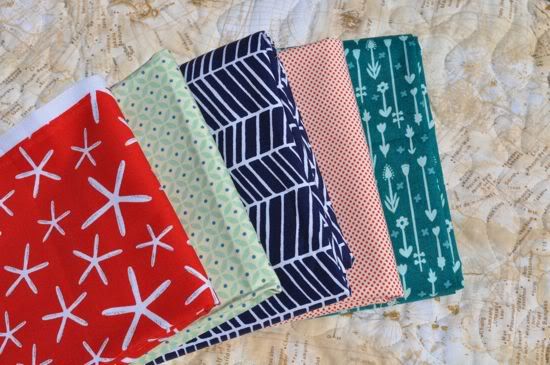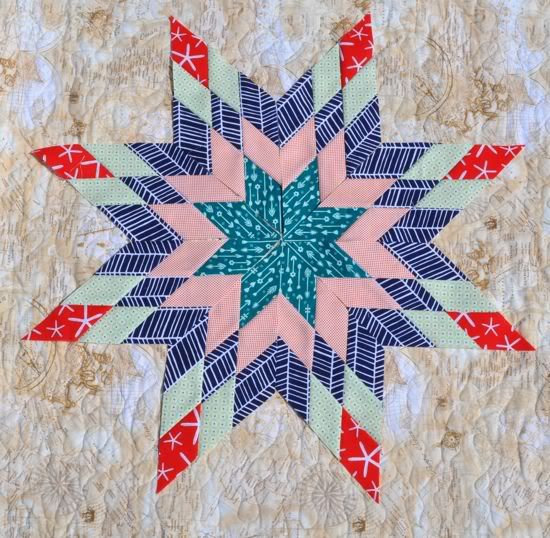 Block #4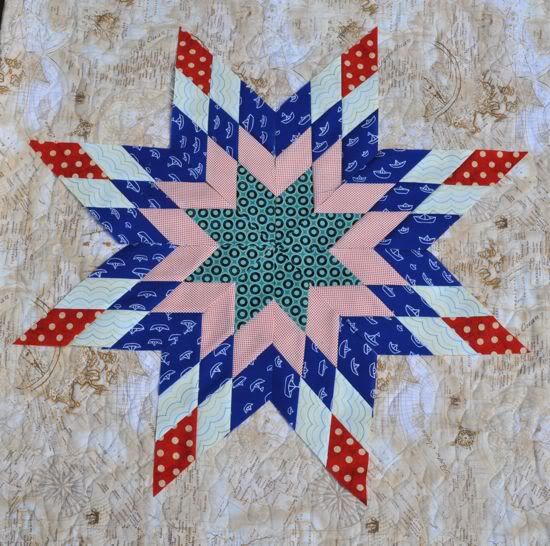 Well, that was fun, now comes the HARD part. Y-Seams. You all heard me. I have tried Y-Seams once, like 8 years ago, and they sucked. So.... I looked up Youtube videos, pulled out books, and of course, read the instructions on the pattern I am using. They all tell you something a bit different, but have one common theme. Mark your 1/4" points. I made a "test block" to see if I could figure it out.
From far away this block looks decent... let's zoom in shall we?
Hey, look at this disaster of a corner!
Oh, and this one too!
My mom called me while I was in the middle of this, and she seemed concerned for my well being. I told her I'd call her when I figured it out, and so she'd know I wasn't going to lose my mind.
Finally, FINALLY, I had a successful seam.
And one more!
I am going to conquer this, I know it! However, if you don't hear from me in a week, please come find me... I'll be clutching my seam ripper and hiding in a corner LOL!!