I just got back from a very fun Portland Modern Quilt Guild meeting, and I am all jazzed up! So, to wind down a bit, here is a fun blog post.
My sister Nikki (hey sis!!) made this adorable braid quilt. The pattern is from the book
Jelly Roll Quilts
, which if you don't own, you should, because every pattern is adorable, and I know you all have a jelly roll stashed somewhere :)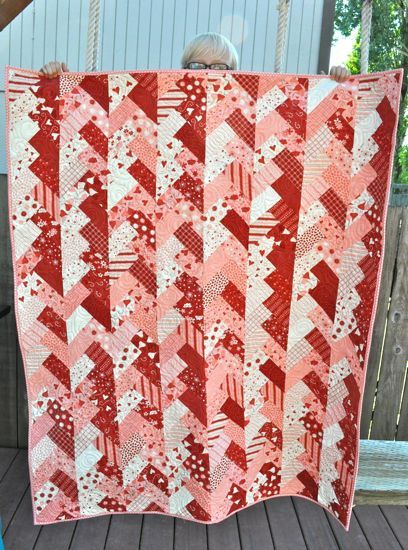 Nikki used an adorable Valentine's day themed jellyroll to make this quilt. It's a lapsize quilt, so I offered to quilt it for her. Since I had recently purchased and drooled all over the book
Free Motion Quilting
by Angela Walters, I was dying to try the new patterns!
I did the swirl design and had sooooo much fun with it. I told my sister she can't complain if my swirls are wonky, because she didn't have to pay me LOL! As I progressed the swirls turned out perfectly, it was fantastic! I use my regular sewing machine to do this you guys, so if you are thinking you need a long arm, you do not! It takes practice, but it is worth it, promise.
So, my advice is buy the books Jelly Roll Quilts & Free Motion Quilting :) Your life will be better for it.
P.S. The
Portland Modern Quilt Guild
featured me on their blog, how fun is that?? Go check it out here:
Member Spotlight: Heather Lott