I signed up for another swap over on
Pink Stitches
! She had a Halloween Swap this time, and it is a secret swap. I had a lot of fun putting this together, and it got me in the mood for Fall!
There is a great tutorial on the
Pink Penguin
for adorable little baskets, I finally made one. And I had to make potholders too, just because.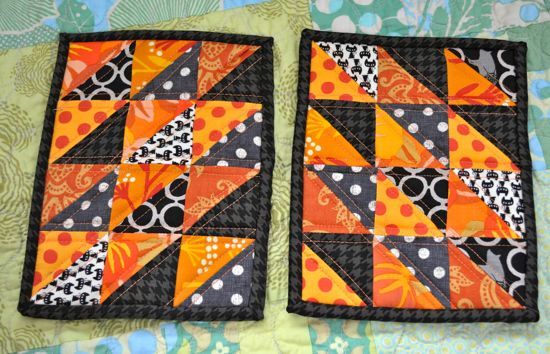 This pig fabric cracked me up!
I found a cute notepad and coffee mug to throw in the package as well, I hope my partner likes it! Happy Halloween!