My wonderful friend Denice got married last weekend, she is like a sister to me, and I love her! She definitely deserved a quilt for her special day. She was having a Fall wedding, and so I was excited to make her a quilt to go with that theme!
I pulled out a stack of Chocolat fat quarters by Moda that my friend Julie had given me last year. I have been saving them for the perfect quilt. I was having a hard time choosing what pattern to use. I wanted leaves... like this quilt
And I liked the log cabin too! Like this one...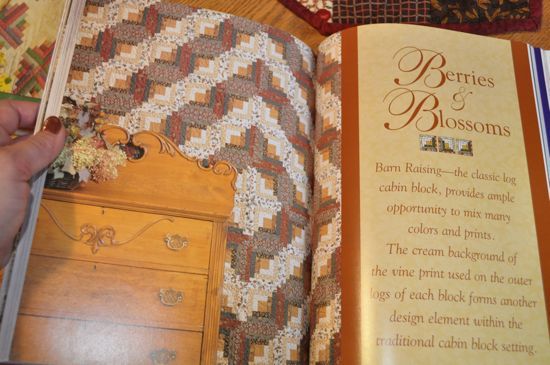 Finally I asked my friend Jenn her advice and we settled on one with BOTH LOL! It has leaves and log cabin blocks.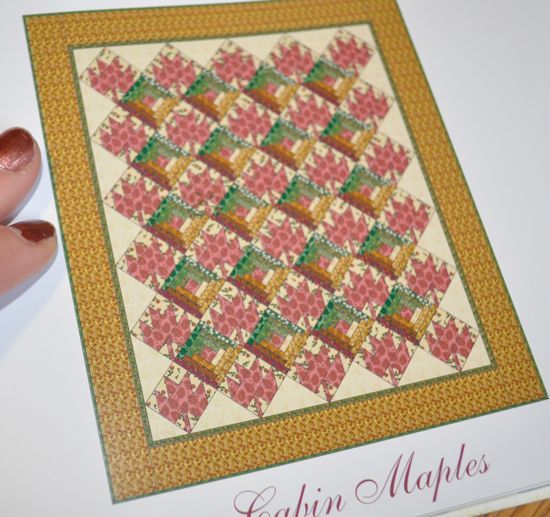 The pattern is from this Thimbleberries book.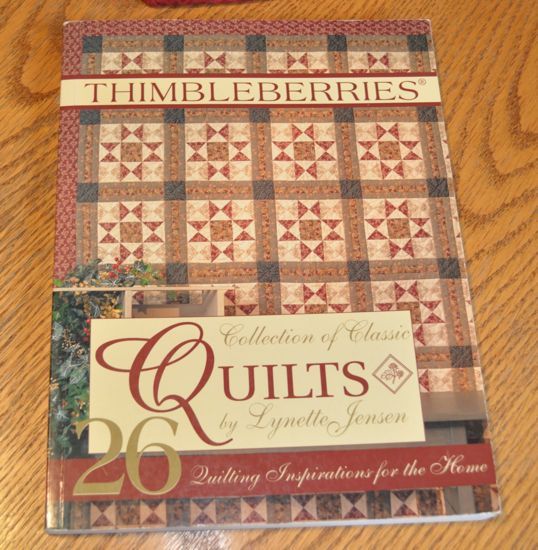 I made the quilt a bit smaller by taking out two rows of blocks, I didn't have the fabric to make a bigger quilt! I love how it turned out, it's warm and cozy, and it's almost Christmas like, so she can use it all winter long on her couch!!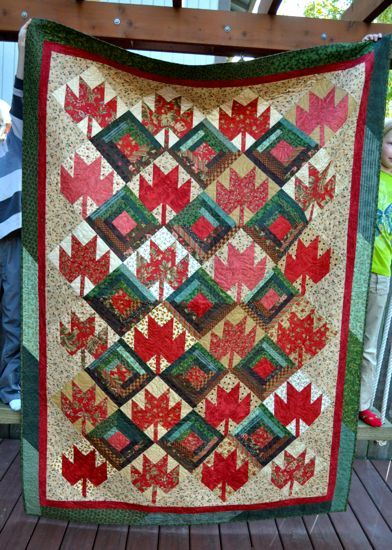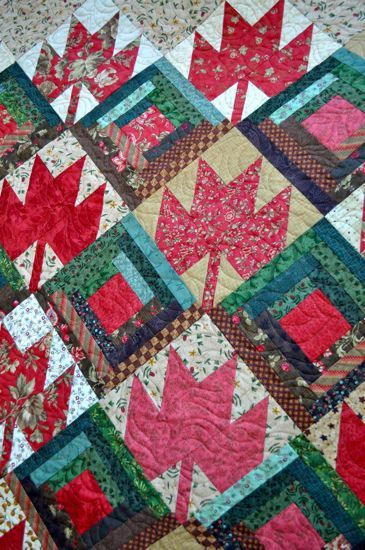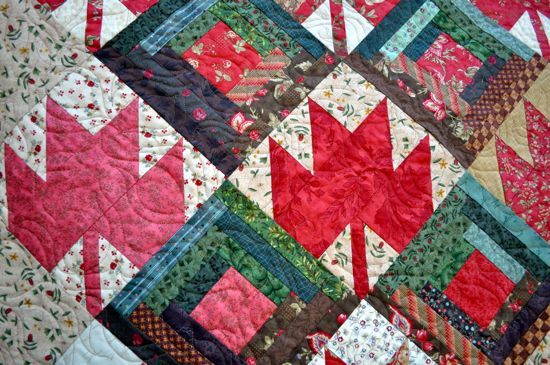 I pulled fabrics from my stash to piece the back together, I like how it turned out. And it used up some stash that has been sitting for awhile. My friend Barbara quilted it for me on her longarm. She knows Denice too, so it was a gift we both gave her. So sweet. Barbara quilted an allover swirling leaves pattern on it using a yummy gold colored thread. She is so good at quilting!