I've finally found my mojo again, and have been sewing more. We went on a few vacations in January and it set me back for awhile. One of my goals this year is to finish up some quilts that have been languishing in my box under my sewing table. One of them is this sampler quilt. I taught a basic quilting class a few years ago at my church, and these blocks were just waiting. I had some of them sewn together in rows, so I finished that up in about 10 minutes, and pieced a back out of my stash.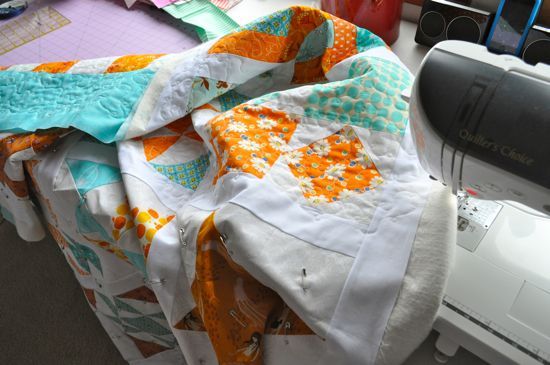 I managed to get it quilted this week! I have the binding ready to be sewn down now.
Next up, I started a new cross stitch. This one is again from The Frosted Pumpkin Stitchery, called Woodland Sampler. Every month this year you get to add to the sampler, some sort of woodland creature. I'm ready for March now!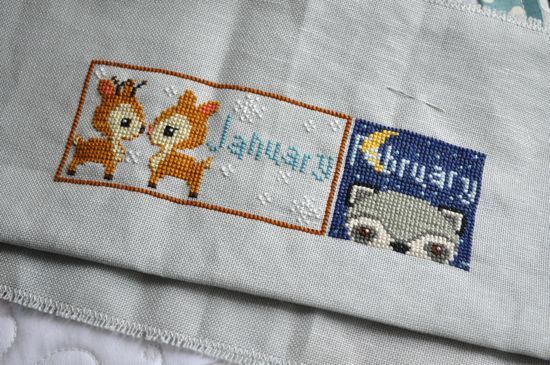 My friend contacted me about quilting a baby quilt for her. I really enjoyed this one! I did stippling in the colored parts, and straight line quilting in the dark blue. Isn't that a cute quilt?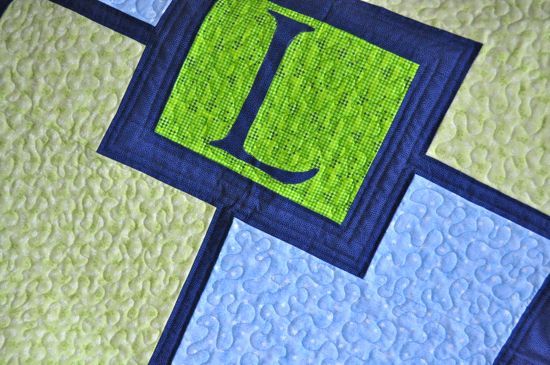 My daughter's friend held up this quilt for me to take a picture. Do you notice her socks? The kids love wearing mis-matched socks, this cracks me up!
For the sewing group I am in, we are all making each other blocks to make a quilt. This month is my turn! Everybody is making a swoon block for me (I am soooo excited about this quilt!) I made one block, using my favorite fabrics, Tula Pink!! Every block will be aqua and dark blue, with this adorable dotty background.
And finally one more, I went to Fabric Depot last week and had to come home with a stack of the new fabric line called Posy, by Aneela Hoey. It's just the cutest thing I've ever seen! I started a quilt already with it, here is the first block, I can't wait to keep working on this one.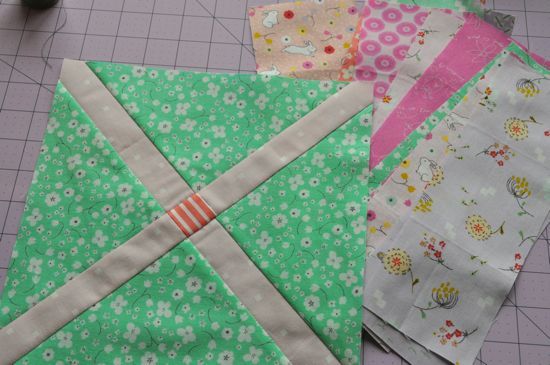 Linking up with Freshly Pieced