One of the youth that attend the church group I help teach graduated this year. It has been fun seeing her go through the past few years of high school to grow up and become a beautiful and successful person. Karigan asked Barbara and I to make a quilt for her. Last year the girls wanted to make their own, or help make them. I had a layer cake of an old Tula Pink line in my stash, so I added some matching prints to it and made this basic quilt for her. I wish I would have had more time to make something a bit more "fancy" for her, but this is pretty too. Barbara quilted it on her longarm in a pretty loop pattern.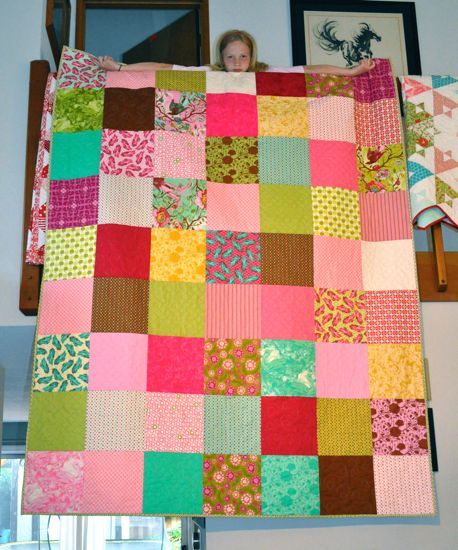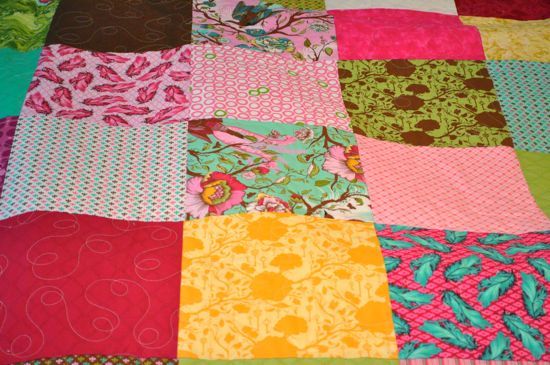 I took my sewing machine in to be serviced, it takes two weeks! I get to attend our church young women camp next week for 5 days, I can't wait! I love girls camp, it's always fun. It will be interesting to go as an adult I am sure :) Today is the last day of school for my kids as well. The year really went fast. I've got all kinds of adventures planned for our summer vacation, I can't wait for it to start!
A few weeks ago we went to Washington D.C. to attend Mark's brothers wedding. We had a wonderful time. Here we are in front of the Capitol building. Look at how big my kids have gotten. Curren starts 7th grade in the fall, and Jessie 6th grade. They are going to be 18 before I know it...