My friend approached me about making a t-shirt quilt for her son Phillip, who just graduated this year. Congrats Phillip! She had kept shirts clear back from the 3rd grade, he loves basketball, and she had all of his team shirts too. It was great! I had a good time cutting them up and making this big quilt for him.
I hadn't ever tried making a t-shirt quilt before, so I searched the internet for tutorials. I found a great one over at
Bunkhouse Quilts
. I found the interfacing at Joann's, it was really easy to do.
I went with my friend to choose all of the fabrics to make the quilt, I wanted to do a cohesive layout with the shirts, rather than random patchwork. We chose a tone on tone gray, and navy for the sashing and a fun plaid for the border. We put a navy flannel on the back too, it's a huge quilt!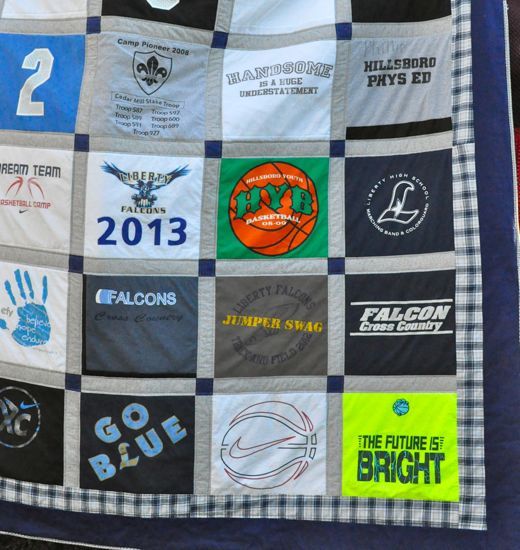 I had my neighbor kids hold it up for me, on the trampoline netting haha!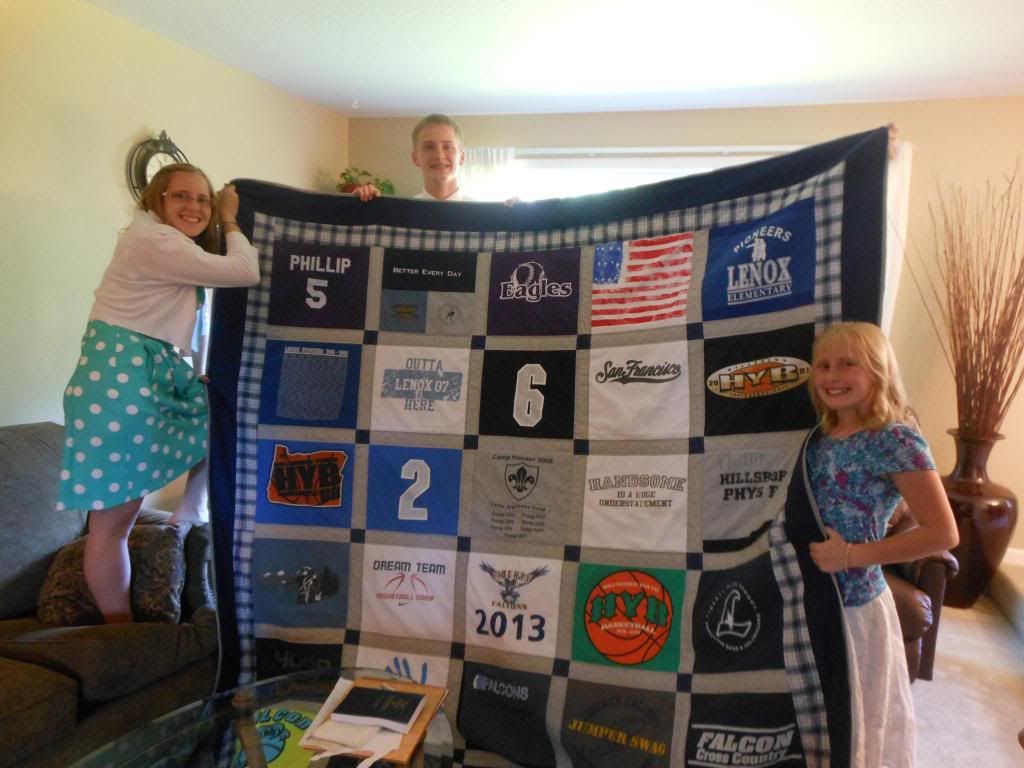 Now, I need to start saving my kids' t-shirts :)