This little quilt was inspired by a stack of left over fabric pieces I had. I made a quilt a few months ago using the fabric line Posy, by Moda. It's just so sweet. I wasn't ready to be done with it yet, so I cut a bunch of 2-1/2" squares from the remnants and added a few other prints in to round it out a bit. I just love this one. It feels good to have another quilt finished!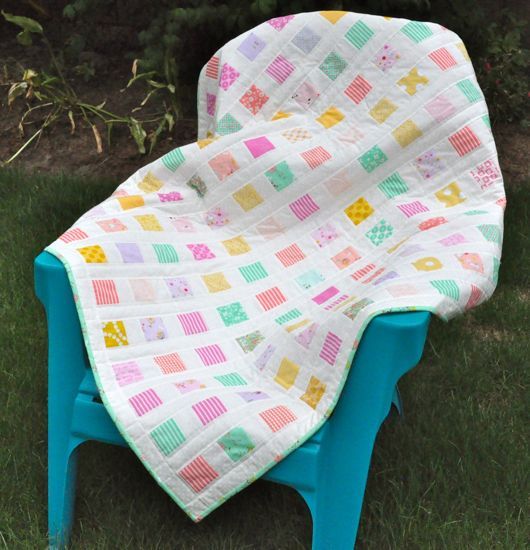 I did some straight line quilting on it, following the sashing. The backing is a cute print by Sarah Jane, it's little hopscotch prints!
This quilt is available for purchase in my Etsy Shop!
This quilt was another successful attempt at using up scrap pieces. It can be done! I am slowly becoming a believer :)
Have your kids gone back to school? My son started MIDDLE SCHOOL this year you guys. This is the beginning of the end isn't it? I'm not ready for my kids to get this big. Of course they'll disagree with me, they are ready to grow up.
Have a lovely week!
Linking up with Freshly Pieced for WIP Wednesday