Have you heard about the book
Quilting Happiness
? It is written by my friends Christina Lane and Diane Gilleland. I had the wonderful opportunity to work with Christina on piecing two of the quilts for this book. Christina blogs at
The Sometimes Crafter
and Diane blogs at
CraftyPod
.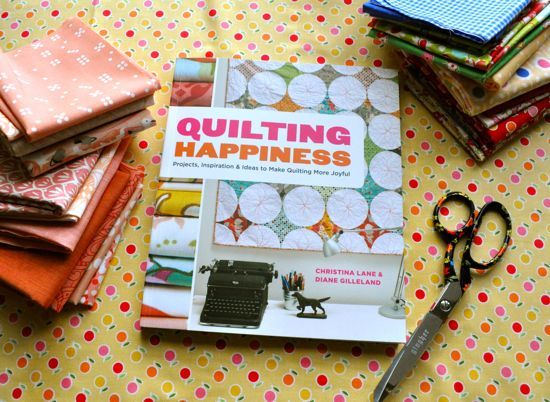 The two quilts I pieced were a lot of fun. It had been a long time since somebody had handed me fabric to make something, so it was refreshing to make quilts using fabrics different from what I would have chosen. Christina has a good eye for color combinations.
The first quilt was Elevator Music. This quilt is simple to piece and makes a bold statement don't you think? I love the various green prints used around the borders.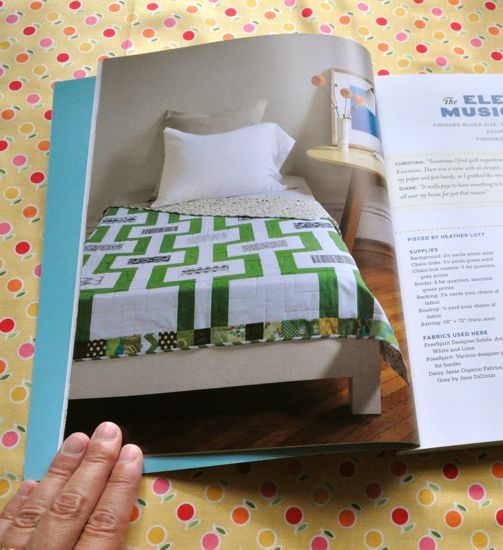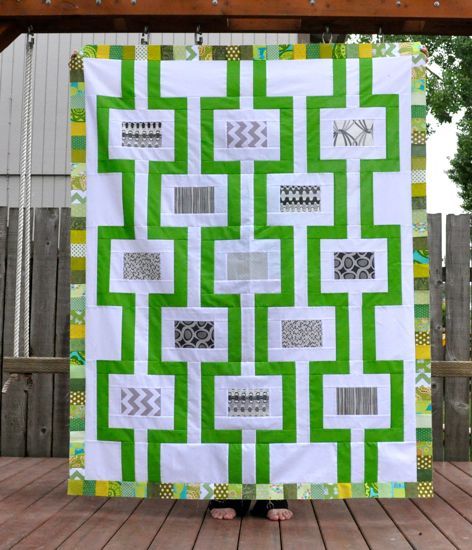 The second quilt I pieced was Odds and Ends. This quilt was awesome to make! I love making quilts with a lot of pieces, it's so satisfying when it all comes together. The gray and mustard solids look amazing. This quilt was time consuming to piece, but it came together easily with chain piecing methods.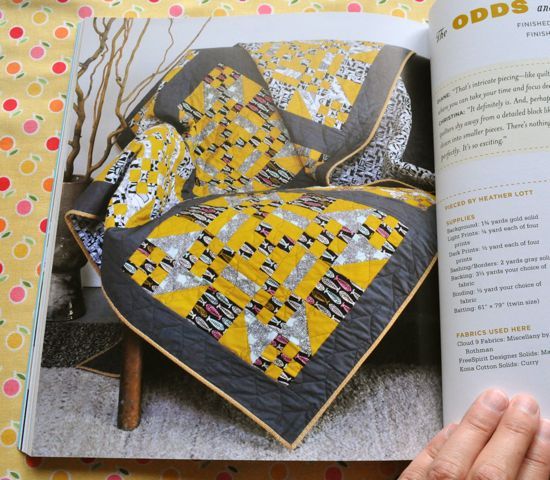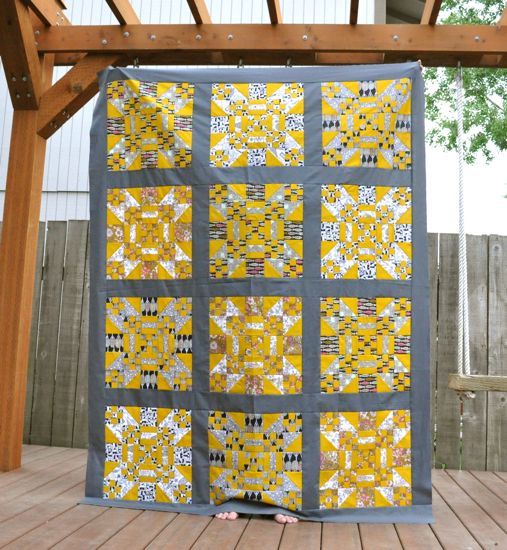 Each block has 9 nine patch blocks in it.
The other really fun thing about the book Quilting Happiness is that Diane put in a lot of creative content. It is amazing! After every quilt pattern there is a creative exercise to do. Making journals, gift giving planners, finding your creative voice. AMAZING! I can't wait to try some of them out. Congratulations Christina and Diane on a beautiful book.