So, when you cross stitch a lot, you tend to have some of your finishes languishing in a bin somewhere. These two cross stitches were done in 2007 (6 years ago!!) and I finally made them into something. It's a shame to have them sitting in a bin, not being seen. Both patterns are by Little House Needleworks.
I needed to make a few pouches, and when I saw this
wide mouth pouch tutorial
over at Anna's blog:
Noodlehead
, I knew that they would be perfect. Thank you so much for a great tutorial Anna!
This pouch is pretty large, and can hold a lot of things in it, I made the large version of it.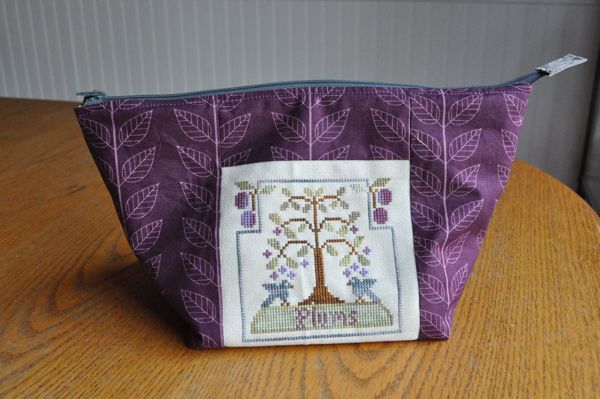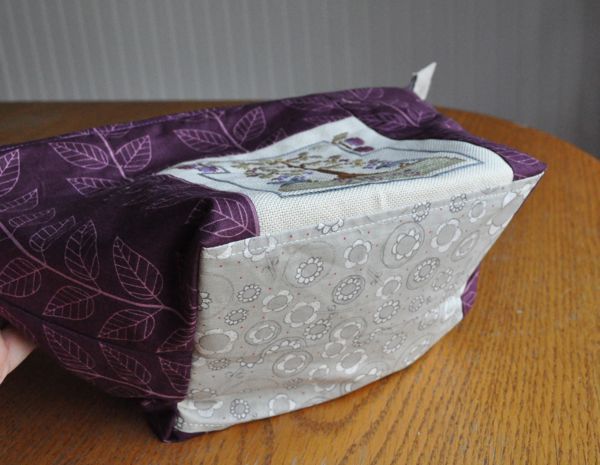 I added a few fabrics that matched the cross stitch, I love that purple!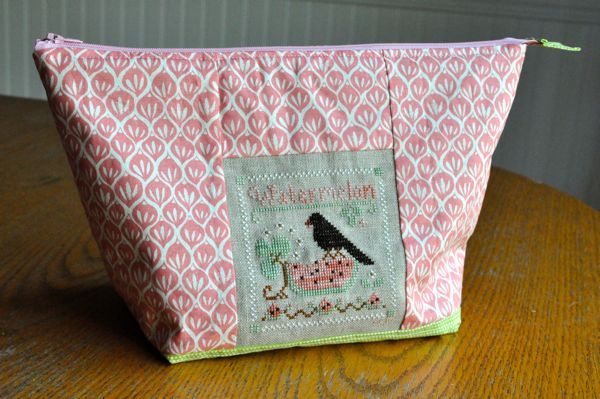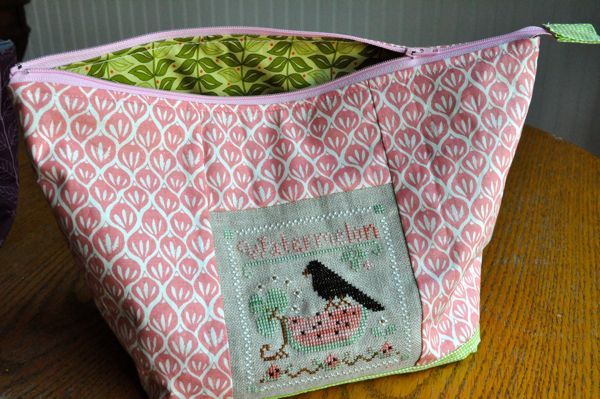 Now to go and dig through the bin some more and finish some more of my cross stitch projects into useful items!!
In other news, I finished several good books. I always like a book recommendation, so I think you'd like these books. My friend Barbara said I'd like The House at Riverton by
Kate Morton
. She knew that I loved Downton Abbey, and the book is set in the same era as Downton. It was a great read! After reading this I read two more of her books, The Forgotten Garden and The Secret Keeper. I think out of all of them The Secret Keeper was my favorite, but really, all of them were great. Let me know if you've read them! Do you have any recommendations??