Week 2
of the Quilty Fun sew along is complete! I made the little stars, they are tiny and cute. This book kills me, it's adorable. Have you joined in yet? Because you should!
For the stars I tried to get 7 different colors. I noticed on both of the blocks that I've made they each have Tula Pink fabric in them. I think I'll try to slip some in for each block in this quilt.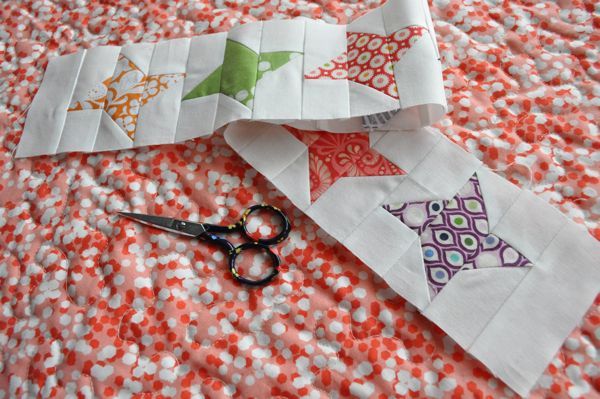 I can't wait for next week!