Joining in with Freshly Pieced for WIP Wednesday:
I worked on my Quilty Fun sew along off and on all winter. It was a fun project to do, and I liked that the blocks didn't take a lot of time to make, and they were all so cute! I think the bumble bee is my favorite block. The pattern is by Lori Holt of
Bee in my Bonnet
, from her book Quilty Fun. I highly recommend it, her instructions are great.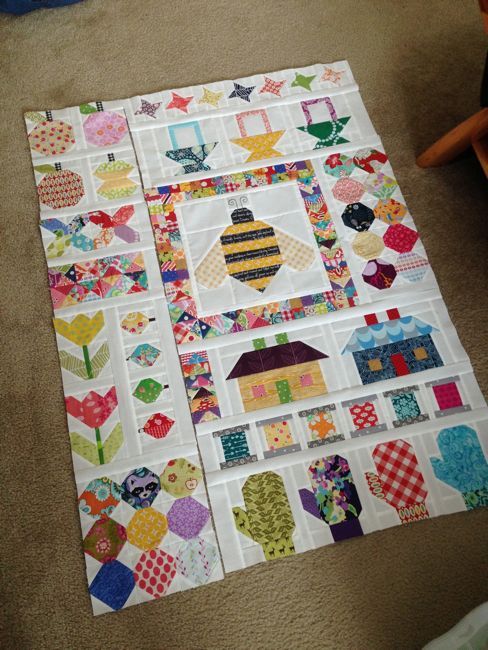 I was able to get all of the blocks finished, and the top put together a few weeks ago. Now, onto the borders. I have to find the "perfect" fabrics for this. Isn't it fun? And it used up a lot of scraps, which was great.