My friend Barbara and I had a sewing day where we made Halloween tablerunners. It was so much fun! This was very simple to make.
I used one charm pack and made two table runners from them. Those 5" squares go a long way! I used the fabric line The Boo Crew by Moda. I had some other fabric yardage for the borders. I made one for me and one for my mom.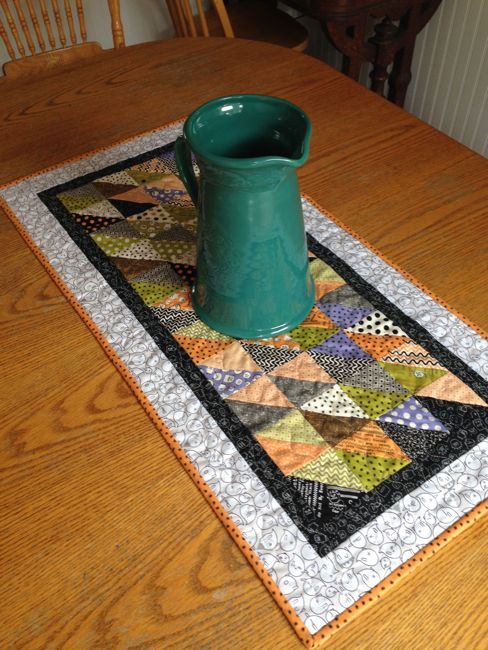 The fabric for the back is so cool, the skeletons glow in the dark!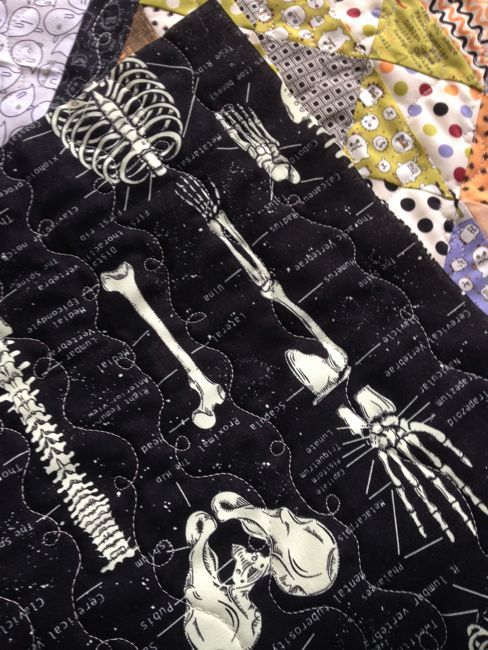 It's all about the fabric, am I right?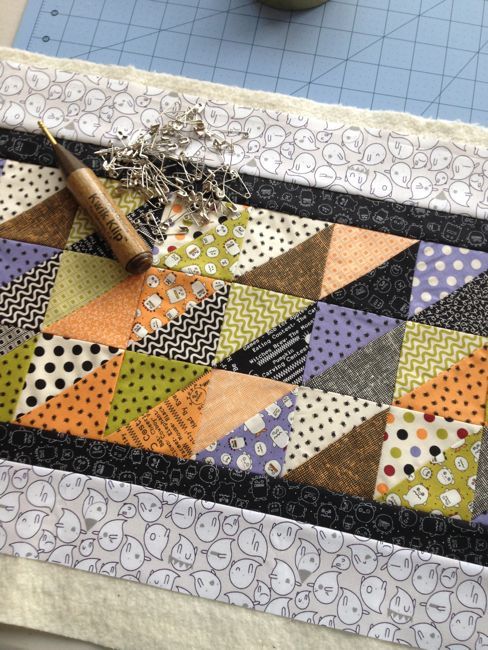 Happy Halloween!