This quilt is a labor of love. Some quilts we make take a long time to do, and we are okay with it. Really taking your time and enjoying the process of creating something beautiful is so fulfilling. I agonized over this quilt, choosing the right fabrics, and really learning how to applique correctly was important to me. I enjoyed every minute of it!
It took over two years to make this. It is all hand appliqued, and hand quilted. The pattern is called Whirligig, by
Sarah Fielke
. It is in the book Quilting: The Little Things.
It took lots of scraps to make the leaves, and tabs around the border.
I used my favorite scraps, so cute! Anything went, I wanted bright and happy.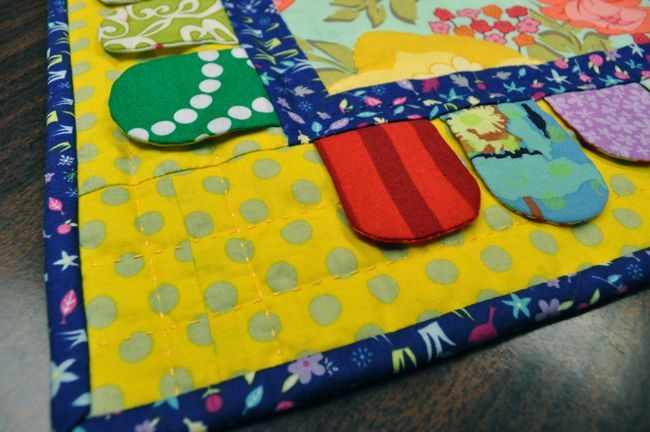 I used Perle cotton thread for the hand quilting. It's big and fun.
I hand quilted around the leaves, and stems.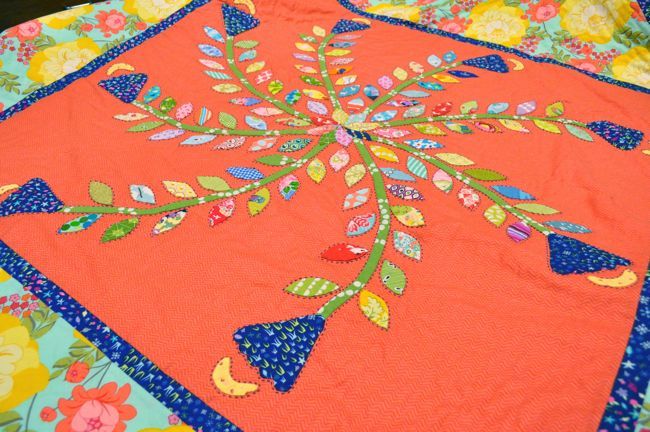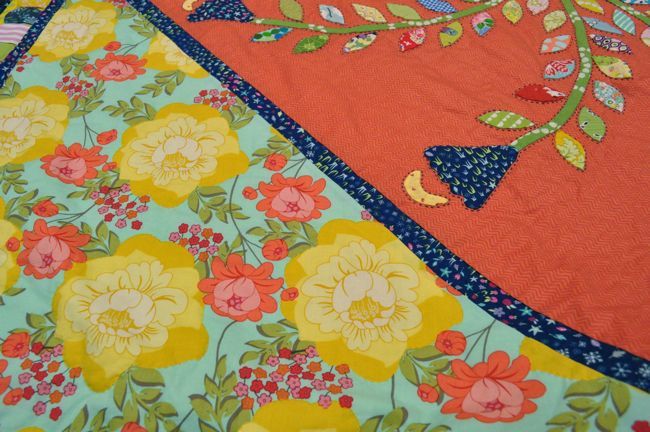 I also hand quilted around the yellow flowers.
I'm now on the hunt for my next hand applique project! I'm loving this quilt, it was just too fun to make. If you like handwork, try applique, I'm sure you'll love it.