I have almost finished the top of Jessie's quilt tonight, I just need to add the border to it. I don't want to tonight though. I need to go to bed now. I say this every night at 11:00 don't I? A pattern I am developing I see. I doubt it'll last too much longer :) I like how it's turned out so far. I am not a huge fan of the pre-printed panels, but Jessie just loves them, so I think I made it look nice (I am picky).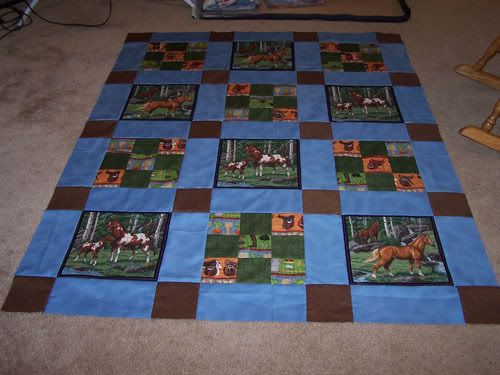 This was an easy one to put together with the big borders and panels, and nine patch blocks. I had fun cutting out the saddles and everything. They are so cute.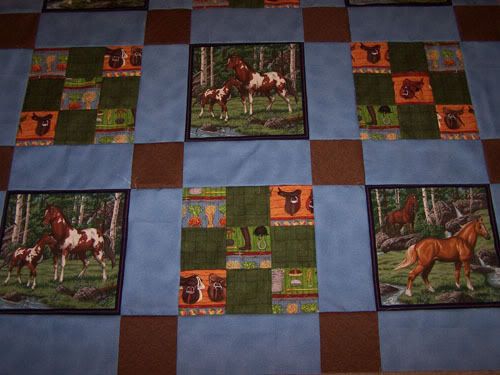 Good night everyone!