I am a zombie, I have to stop! I always stay up way too late doing these quilts, it's so fun though, I can't help it! :O
I bought more fabric today *sheepish grin*, it was so pretty. Here it is, I plan to make a yellow brick road quilt out of it.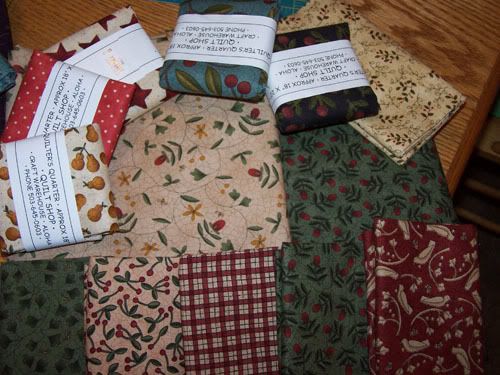 I cut square tonight, lots of them. I was going to use the Autumn Sway quilt block, but decided I would do a pinwheel quilt instead with them. I wanted to really show off the fabric, and I think that pattern will be fun. Plus I've never done one before, and have always liked them. Better now than never! Here are my blocks...
Thank you so much for your kind comments! It keeps me motivated to keep on truckin'. Okay, goodnight everyone!