Hi there :D I saw about 3 other people had just completed their February snapper as well! Here is mine: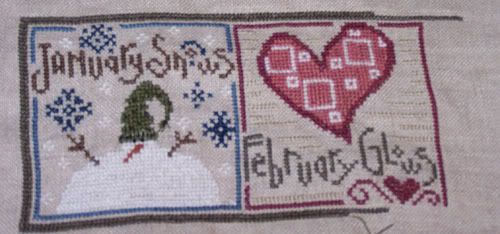 Also, today there was a sale at Sharon's Attic, a local quilt shop, 25 fat quarters for $25.00! Woohooo! So here is what I bought: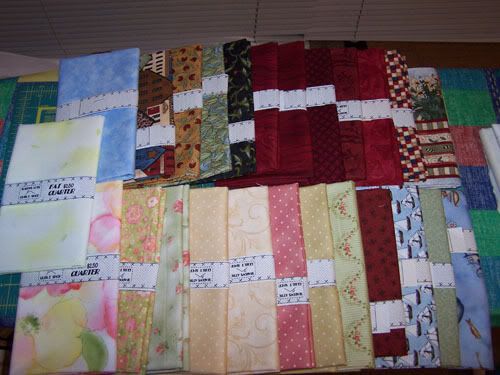 The green and pink fabrics on the bottom left will be for my cousin, she just had a baby girl this week, so of course she earns a quilt. :)
My neighbor is going out of town, so she couldn't go, so she gave me $25 to go and get her some too :D Stash shopping for my neighbor too? Cool!
I've been working on my Mermaid's just a little bit. I have decided I just don't like beading. It's tedious for me. So, I keep putting them off. I have decided I'll work on them at least once a week no matter what, and I will get them done!
Cindy
just finished hers and they are GORGEOUS!