Here is another gift I received from my birthday that Carol made for me :) She knows I love Shepherd's Bush, and thoughtfully made me this cute little biscornu! Isn't it so sweet?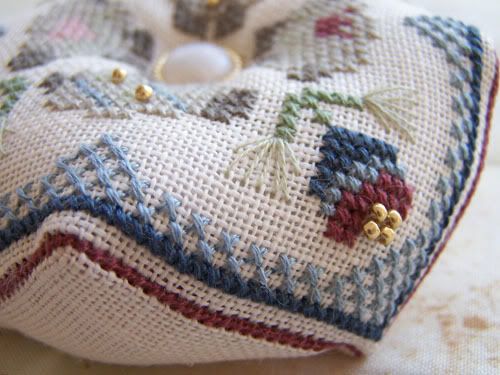 Last night my husband finally came home after about two weeks of straight traveling for work. So he told me today he wanted to take us all up to
Silver Falls State Park
. I was so excited! I've been bugging him to take me there for the "waterfall hike" for at least a year now. So, after an hour drive we got there, and did the 5 mile - 3 1/2 hour hike. It's an easy hike, with graveled paths the whole way, and you see 8 huge waterfalls, most over 100 feet high. If you took the longer hike which is about 8 miles you see two more waterfalls. We opted for the 5 mile hike. Maybe the longer one we can attempt next time! So you start at South Falls which is 177 feet high and you can actually walk behind. I just have to say it is just beautiful. Everything is blooming and a vibrant green. It was so refreshing! Here is our little hike we took today.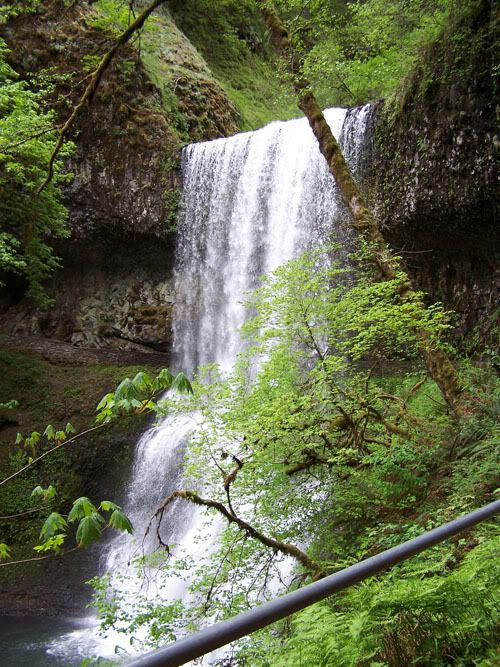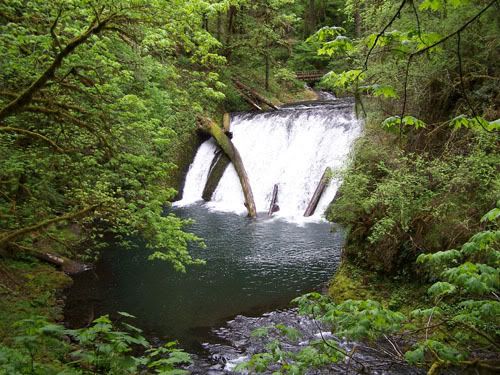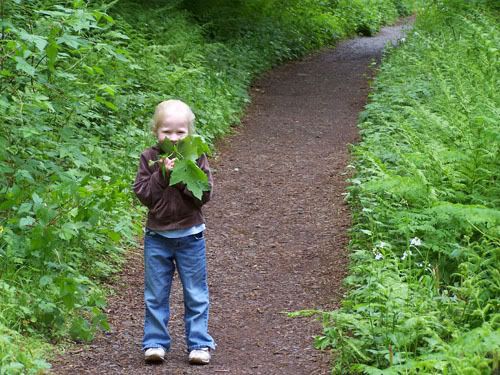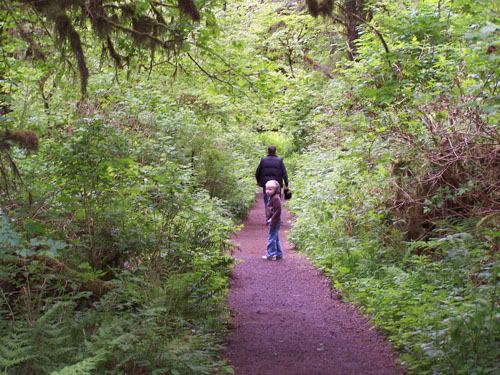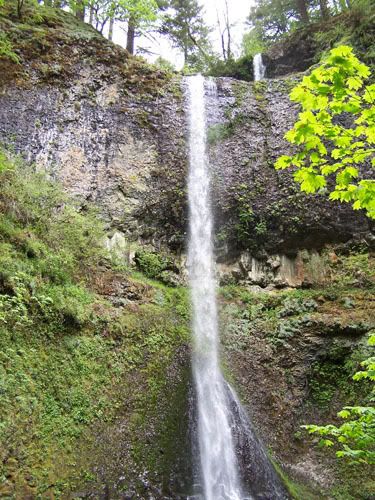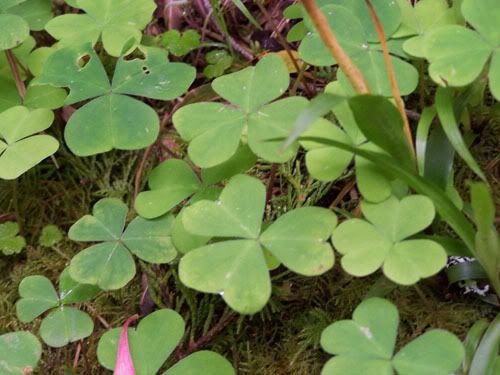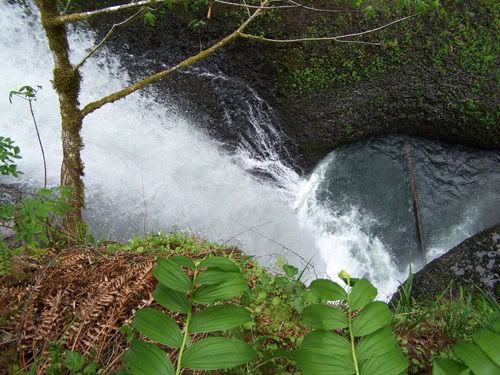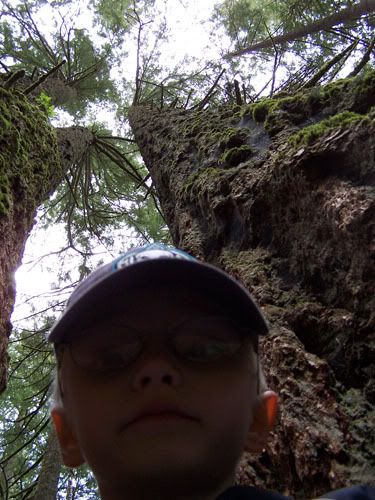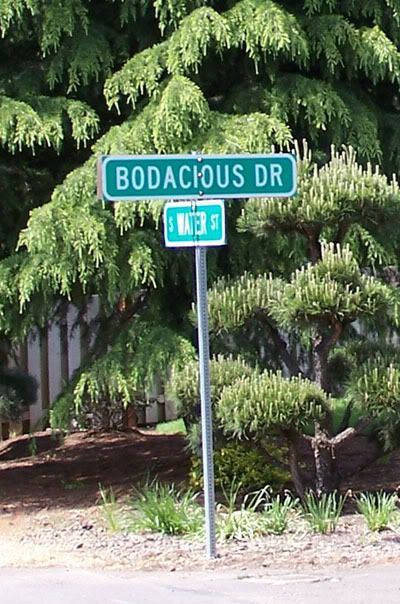 It ends with us driving out of Silverton, and me finding the excellent street sign! It just makes me laugh! I want to live on this street!
What a great way to spend Mother's Day :D I hope all of you Mothers out there have a wonderful Mother's Day too!