What a crazy week, I have been more in a cleaning mood than a stitching mood! So, I haven't got much done in the past week. I need to get cracking on the Neighborhood RR or else I'll be in big trouble! I did manage to finish the Little House Needleworks Pumpkin today. I've been working on it for about a week now. Isn't it cute?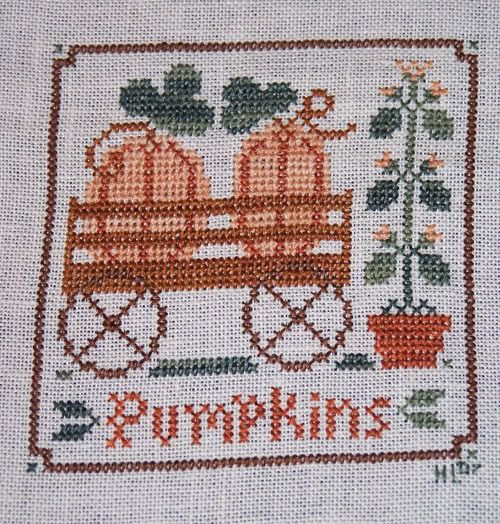 I started Cherries after I finished this, so hopefully I can show it to you by next week :) These are so nice because all of the thread is in it, and you can just grab it and go. Very cool.
I hope all of you have had a nice week so far!