Well, I went ahead and started my Neighborhood RR. It took me forever to make the border, it was just so long! I did it in short chunks and eventually got it done last night. I still have to make another border around that border LOL! Anyway.... I gridded the fabric to have the blocks 70x70, and started stitching the barn. I want mine to be farms. Whether it has a barn, or pasture, or tractor along with the house is up to who is stitching. As long as it's farm related :) I bought Belfast Linen 32 count light sand. I like this linen, it's nice.
I started planting my garden today. I got a row of sunflowers, tomatoes, bell peppers, carrots and cucumbers. I'm going to do pumpkins too, I am just thinking tomorrow because I am tired! Digging dirt is hard work!
And here is a picture of the kids in my peonies. I wish they bloomed longer than they do, but only for a few months. I wish it was all summer long! They are so beautiful.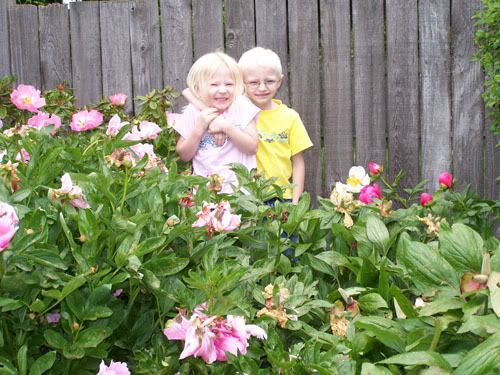 And here is a picture of me just for fun :D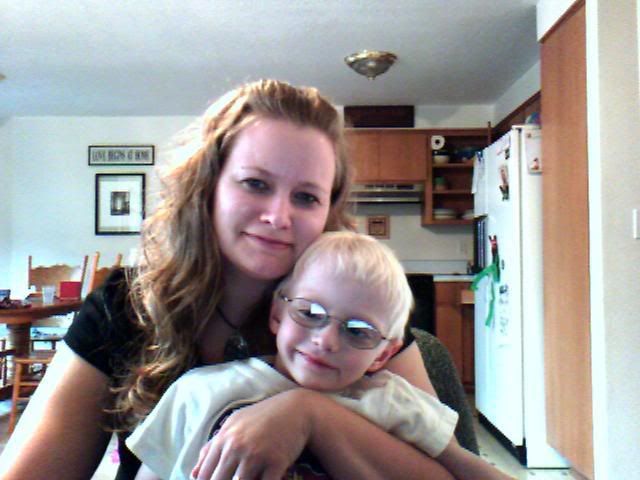 Can you tell she's my daughter? LOL! (yes I am a little silly... just a little though) :D They like taking their pictures with our webcam, they are littl showoffs. :D