So, all of you aren't sick of me yet? 100 posts later... and it hasn't even been one year yet. You could say I like this blogging business. :) Thank you for all of your kind comments, your motivation and your advice, it means so much to me!!! Hugs to you all!
Well, I present my wave quilt. I drew up plans back in January for this quilt :
here is my old post
. I wanted to do the ocean, since we love it so much, and the colors of the ocean are so beautiful. I found some Bali fabric last weekend for it, and it has begun. I am going to do 3 rows of waves, the bottom row being the darker wave, the middle a little lighter, and the top row the lightest. On the top of the waves I will do a sun. I still haven't quite figured out how big to make the sun, and what color to make the sky. Any ideas on the color of the sky?
So, here is the dark wave and the "middle" wave.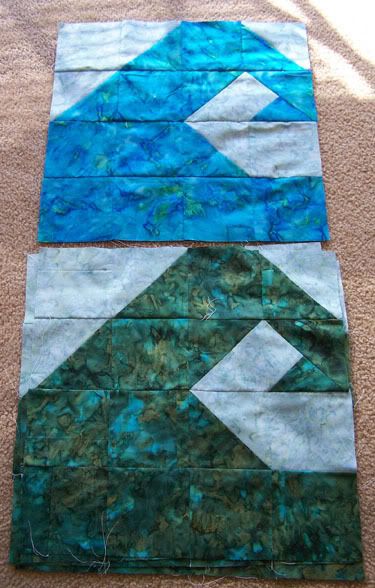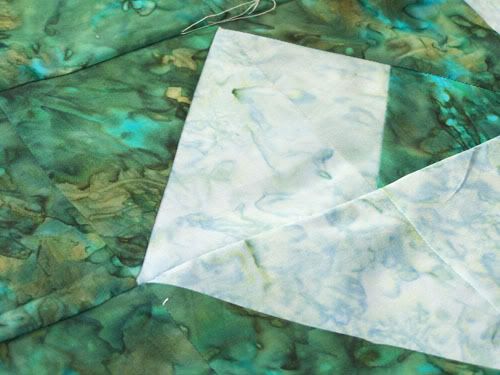 I have finished all of the bottom dark waves. My blocks are 20" x 20". I'll put a 2" strip of the background blue between the rows to seperate them a bit.
Here is the yellow/orange fabrics I bought for the sun. :) Don't you just love Bali fabric?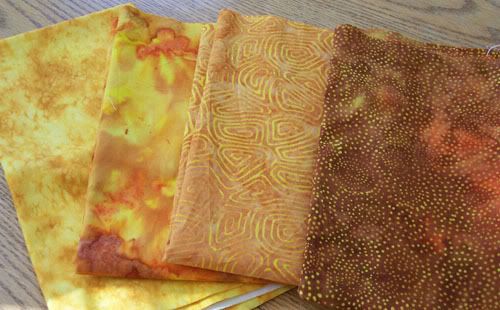 So... what do you think? Do you like it?