Well, my husband had been out of town all of last week, and he took our camera with him. I have got it back now, and am having a hard time deciding what to show you first! I have been working on way too many things since last week, and received some wonderful things too. I am going to show you one thing a day… you know, prolong it a bit! :D

So, I've decided to show you the beautiful tin and biscornu fob that Leena made me for my birthday! I joined the Birthday/Christmas exchange blog, and I was thrilled when I saw that Leena had sent me a gift for this exchange.

Here is the little tin: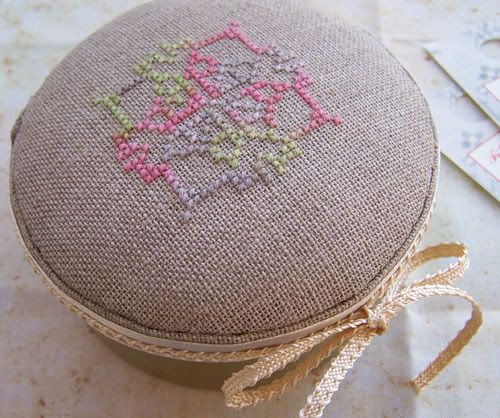 And matching fob! I love it, it's so cute!
Then she sent me some beautiful little scissors, floss and a pretty card.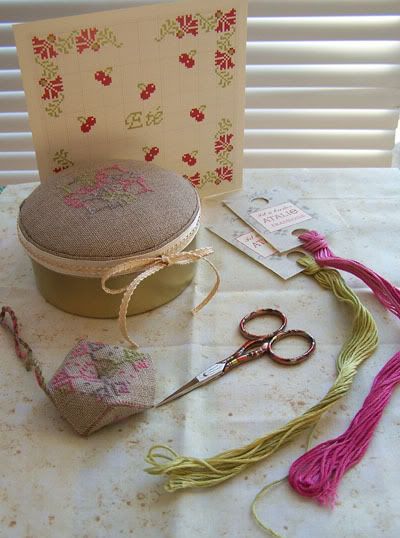 Thank you Leena for this wonderful exchange :) It sure made my birthday perfect! I am going to use the little tin to store pins in for my sewing.
By the way, my mom received her blue/white quilt last week. She LOVED it. I am so glad! She really deserved a beautiful quilt because I have the best mom in the world.