I heard from
Cathy
tonight that she received the Potting Shed exchange from me :) I made a little cube, and stitched her the Gardening Spot by The Trilogy. She said she liked it, I am so happy!!! I also had her sign up for my PIF, I decided to send them together. I stitched her a "friendship bag" it was a free design from The Victoria Sampler. It was a lot of fun to make! I was really glad to have Cathy as my partner, she's so much fun!!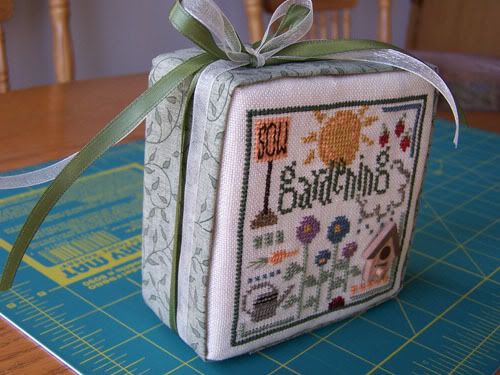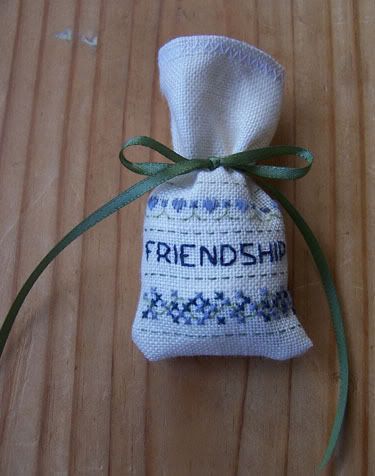 My husband has taken our camera with him on a trip, so I can't post pictures of my birthday exchange I received in the mail yesterday! I got a beautiful package all of the way from Finland! Leena has really outdone herself and made a beautiful tin, and little biscournu scissor fob that matches! It is just amazingly beautiful to me. I am in love :) I'll take pictures of it when my camera gets back home along with my husband LOL! Thank you Leena!!!! *hugs*
I was able to get to the LNS today, I bought my fabric for the Neighborhood RR coming up like faster than a speeding bullet! So, I must get that all prepared. I am excited for this RR!