Well, Mark has finished putting up the new trim and chair rail, he now needs to fill in all of the holes from nailing it to the wall. It is looking so good, my husband is the best :D It's such a huge improvement from plain white walls. The blue was a little overwhelming at first, but after the chair rail was put in, I think it looks great! (Ignore the piles of messiness in the pictures ahem) :D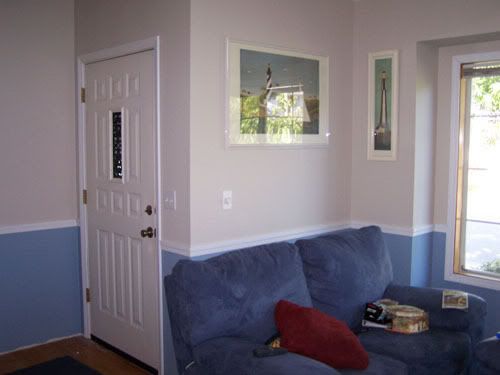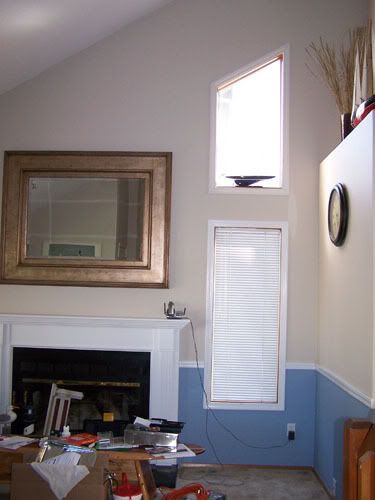 I found the chart I want to stitch for the USEBB 4th of July Exchange. I am excited! I have just started it, it will be really cute. The 4th of July is my favorite holiday, the weather is nice, fireworks, bbq's, it's the best! My living room is also decorated Americana, so I just have a soft spot for this holiday.
I am done for now with my Neighborhood RR, I'll take one last picture of it and send it off to Von tomorrow! Also, I finished my June Bent Creek snapper. More pictures in the next few days :) Thanks for stopping by!!!