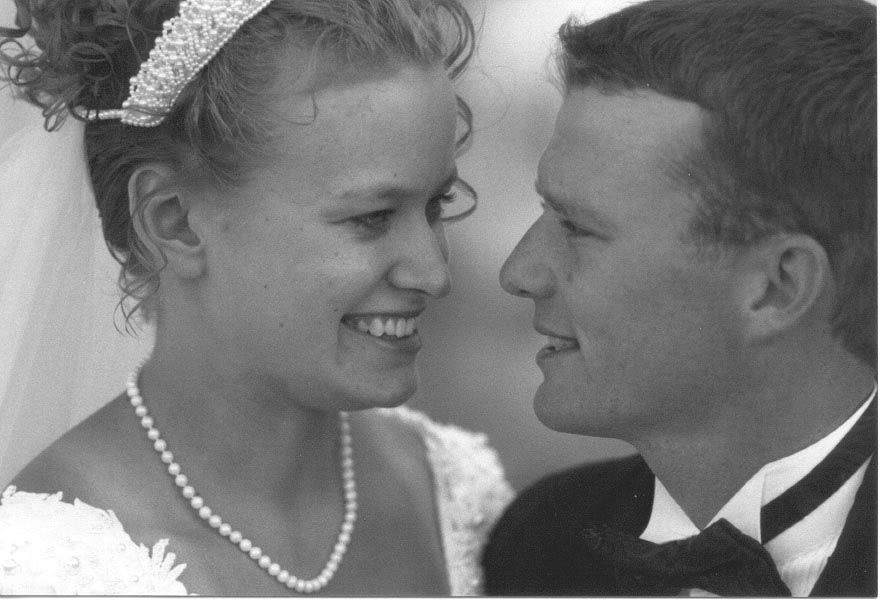 September 4, 1999
Yesterday was my 8 year wedding anniversary to Mark! It is exciting. The time has gone by so fast! I am happy to say our relationship has only become more exciting and dynamic since the day we met. We went out to dinner at Newport Bay, a nice seafood restraunt and then went and saw the Harry Potter movie. I have been wanting to see that for the past two months, I am glad we finally saw it :) He surprised me with a pair of diamond earrings, what a sweetheart! I was so surprised.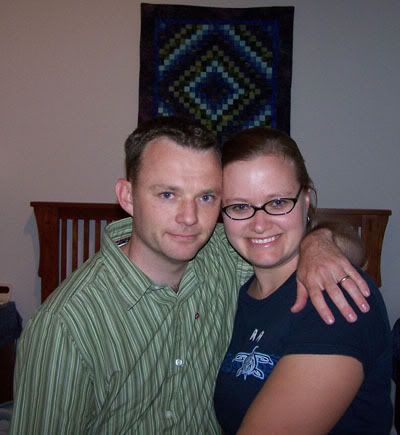 A lot happened yesterday, it was also the first day of school here, and Curren had to get ready and go. He is in first grade this year. He was excited to meet his teacher. He had a really nice day, and I just got back from walking him to school. Jessie's first day is tomorrow for kindergarten. I'll get a picture of them then :D
My sister and I have been sewing up a storm! It has been so much fun to have somebody here with me quilting. I took her to Fabric Depot and she decided she wanted to make a log cabin for her first quilt. I told her it was simple, but there are a lot of pieces. So she picked out blue/green batiks and has to make 120 blocks! She's crazy :D I love it LOL! She's been cutting and cutting for two days straight. This is her first quilt, I am glad I can help her out.
I've been working on my grandma's log cabin. Here is one block finished, I've been making 72 of these, I'm about 1/2 way done now :D I am enjoying this quilt.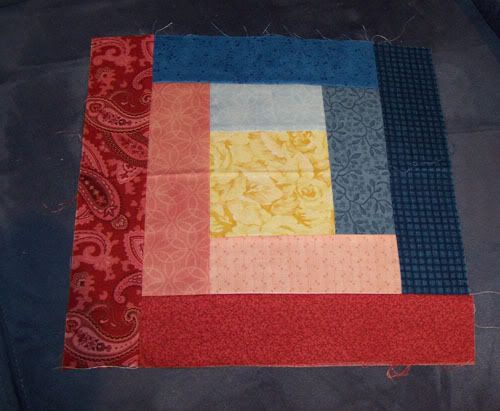 I've also been stitching, I have quite a bit done on Debby's NRR, and my two fall exchanges are stitched, I'm doing the finishing on them this week. Busy busy!