Well, guess what I've been working on for the past few nights??
Cindy
! I got the Mermaids of the Deep Blue out again! I haven't worked on them for such a long time. I got burned out on the beading, and then I figured out why. I was using a DMC thread that matched the bead color, well on this project there are SO MANY beads. And a lot of bead colors all mixed together. I finally figured out to use clear quilting thread (duh) and it has gone way faster. I am so much happier beading now. It still bores me, but that is alright. Anyway, I've worked on them for two nights now, and several hours.
Where I stopped on 3/11/07(oh my gosh, it's been that long!?!):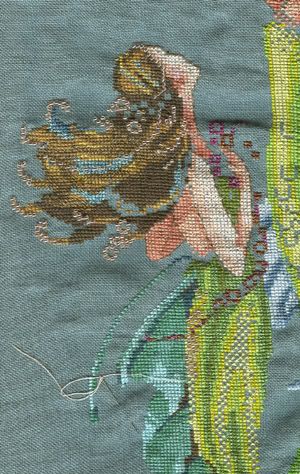 And here I am now on 10/2/07: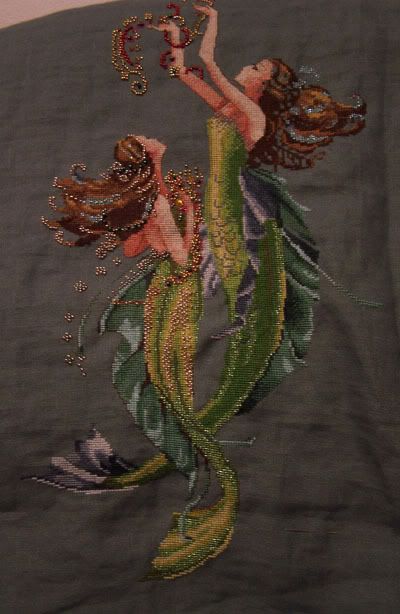 I got most of the beads on the mermaid on the left now. I have to backstitch them as well, but that should not take too long. Anyway it's good to be working on them again :)
Also, I received a comment from Sunflowergrl922 regarding my Trip Around the World Quilt. I couldn't find any way to email you back! You had asked where I got this pattern. Well, to be honest, I made it up :) It is a simple pattern to do, I took graph paper, started in the middle and drew it out from there. You need to choose the fabrics/colors you want first. If you read this leave me your email and I'd be happy to walk you through it okay? Can't wait to hear back from you!