Wow! Thank you for all that stopped by here and commented on the Mermaids, you are all so sweet! I am very pleased that they are done, and that I don't have to bead any more at the moment :) I am giving them to my friend, who does know about them. I showed her last Thanksgiving, right before I had most of the stitching done on them, and she was really excited. Barbara, I laughed so hard when I read your comment, "she is going to faint!" She just might, knowing her :D
So for church
Colleen
has been teaching us how to make quilts, like you saw the block of the month quilt I've posted a few times. Now we are going to do seasonal items, taking 3 month intervals to do them. She chose a Christmas Tablerunner, and I sewed the top of mine altogether now. Sorry for the poor photos, the color just doesn't show up well :P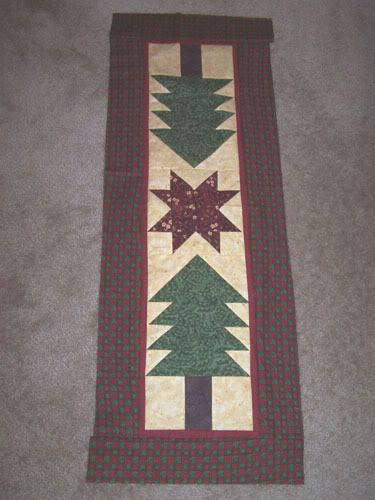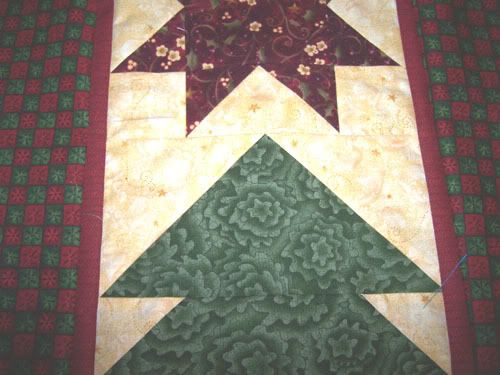 Also, I finished the October Bent Creek Snapper. Only two more to go! Woohoo!
I am really trying to decide what to do next. I want to finish The 4 Seasons SO badly, but I also want to start a new project, either the one that Katrina sent to me, or The Cape. You vote, tell me what you want to see me do, no matter which one I do, I'd be happy! :D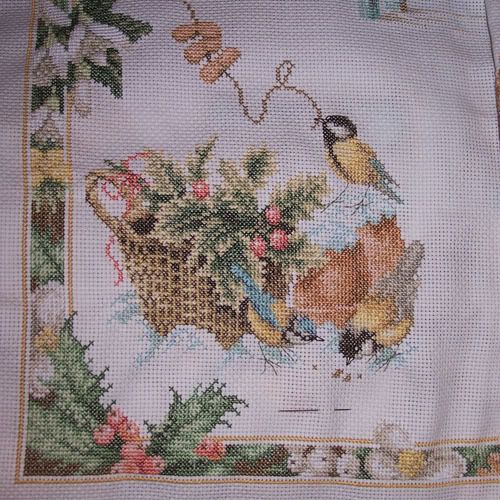 For the 4 Seasons, I have 4 motifs left to stitch....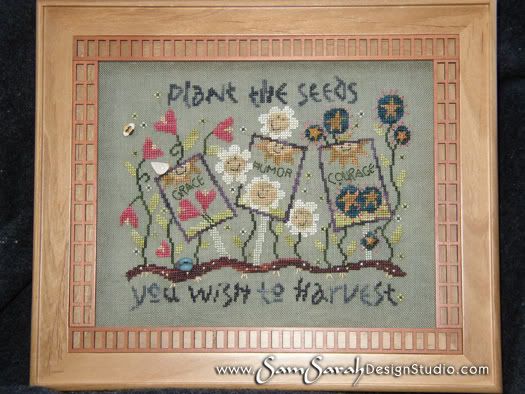 Katrina sent me this off of my wishlist, all kitted up, it's adorable! I love it :)
And I have this all kitted up too, so... what to do!