I had
Barbara
for the Birthday/Christmas exchange this year, I was so glad, I love reading her blog. I made her another wall hanging by Blackbird Designs from the Peppermint and Holly Book: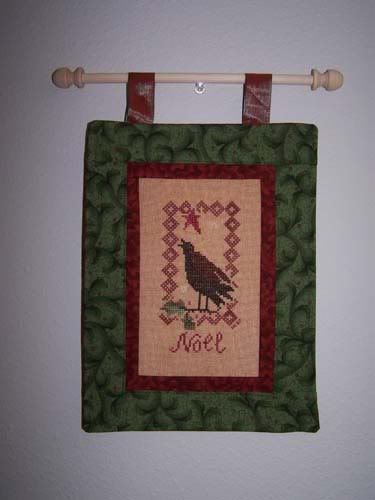 I heard she likes it, yay!!
Also, I made another tablerunner tonight, I used my Crazy Curves templates to make the blocks, it was fun to do, I've never really sewn anything with curves before, so it was definetly out of my comfort zone. I am happy with it, but I had to fuss with it quite a bit.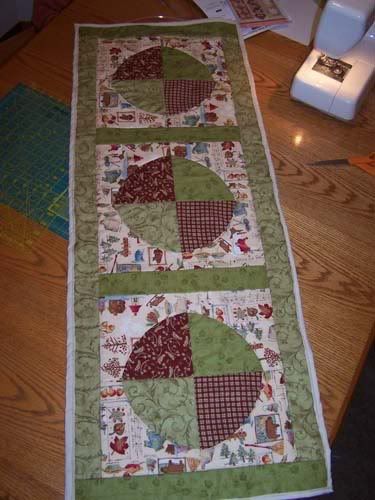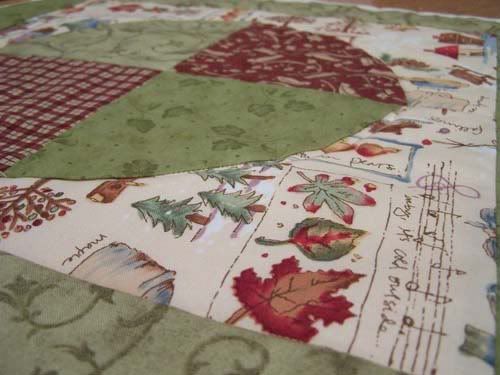 I stitched a little bit on my November Bent Creek snapper today too, I plan on working on it this month, we'll see if I can possibly finish the whole thing by the end of the year! I am not in any exchanges right now, just the NRR, so I'll have more time to stitch for me right now.
We are all still sick here, I hope I feel better by tomorrow, I have so much to do at work, I can't be missing it right now (but isn't that how it always goes?) So keep you fingers crossed for me :) The kids seem to be much better today thank goodness, I think I got the worst of it.