I finished up Rob's NRR today. I was happy with how it turned out. There was so much more I could have added, but didn't have the time to do it. I hope Rob likes it!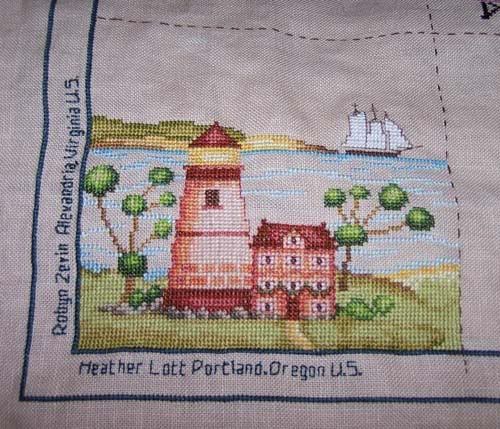 I like the boat, it's so cute.
The chart is called Paisaje Costero by Espana y Extranjero. I was going to do a seaside theme with my neighborhood, but ended up doing farms instead. This chart is what I would have done, so I am glad I got to stitch it on Rob's neighborhood.

Jessie and I have been home sick today, and Curren came home sick from school too. I suppose it's that time of year again. I hate that! I hope we feel better soon, it's no fun at all.