I hope you all had a wonderful New Years Day! We had a nice time, it was great having a day off. We went to Seaside, at the coast here and had a fun day. There was a recent storm at the coast with 100 mph winds. I didn't realize the extent of damage it caused. There are huge pine forests here, and so many trees were just blown over, broken, uprooted etc. It is a big mess. It's hard to imagine a wind that could cause 150 ft trees to just blow over. Here is a photo we took off of the highway. The trees are broken just like matchsticks...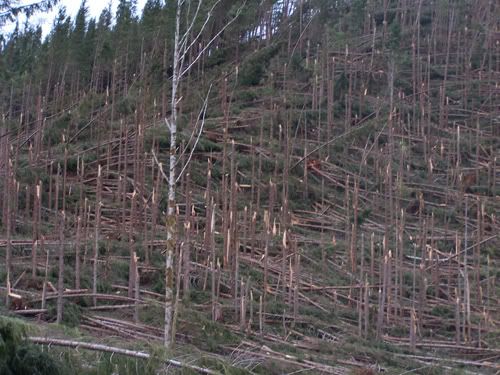 Last weekend we went up to visit friends in Anacortes, Washington. It is a town just north of Seattle. We were able to go out boating to Friday Harbor in the San Jaun islands for the afternoon. What a lot of fun that was! The weather was cold and windy though, but we managed to enjoy ourselves anyway :)

We went to an inlet and walked up the dock...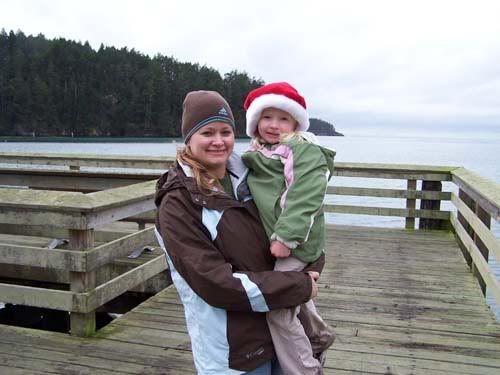 And we stalked this bald eagle who was busy looking for fish...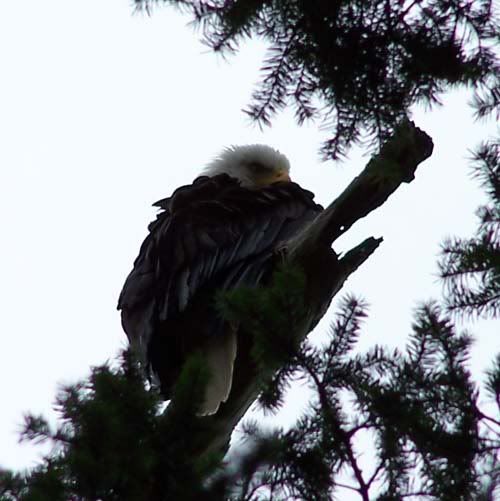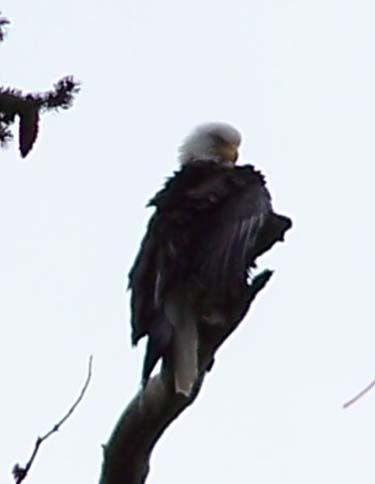 And went and checked out the view from various vantage points...
I started this little project on the trip to Seattle. This will be a gift for my mother in law, her birthday is next month. I finished it up Monday night as the ball was dropping in NYC :D It is a chart by Waxing Moon Designs. I am going to put it up on my "For Trade" list, so if any of you are interested let me know! I am not sure how I'll finish this yet, probably into some sort of wall hanging. It was a fast one to stitch too.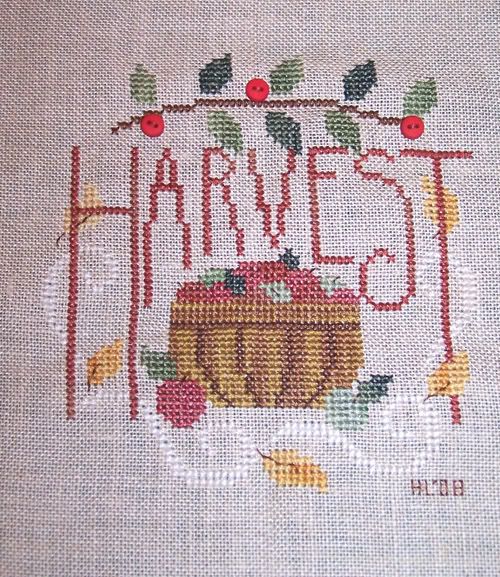 I worked on The Cape yesterday on the drive to the coast. It is coming right along. Sweet Pea had commented on an earlier post that it looks like Cape May in NJ. You are right, it is! The designer said it's a tribute to this beach, as it's her favorite vacation spot. I think I'm going to leave this lighthouse white now too :D So, I'll continue on with it as it is. Thanks for your input everybody!!!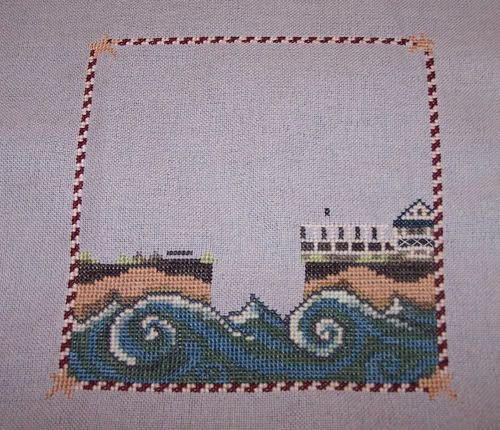 I have more to share, but won't this post is already really long LOL! Thanks for stopping by everyone :D