My stitching and quilting have been suffering this week. You know why? There are these books you see… that I just CANNOT put down, and therefore, I am not being very productive. I wrote in my last post that I read Twilight by Stephenie Meyer, well… after reading that book as fast as I could, I went and got New Moon (the sequel), and read through that fast, now I am on book 3 called Eclipse. They are all fantastic books. I've been up late almost every night this week reading them, and that is making me suffer big time, I am so tired :D If you are a romantic, you will love them. If you've read them, let me know what you think?
Here is the little bit I've been doing this week… I started a new quilt (Victorian Stars), and it is from a recent issue of
The Love of Quilting magazine
. If you click the link, you can get this pattern for free from them. I changed the purple colors shown in the magazine to blues/greens. Here are the two blocks I came up with. I at first didn't like how the dark blue striped fabric looked on the star block, but the more I look at it, the more I think it'll look just fine. So, now I'm going to continue cutting out the blocks for it.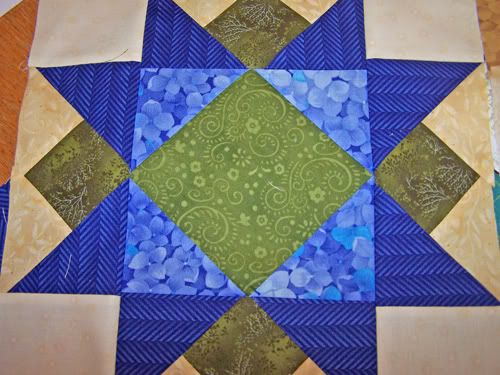 I finished all of the buildings on The Cape yesterday and have started on the lighthouse. I am close to having this one done now.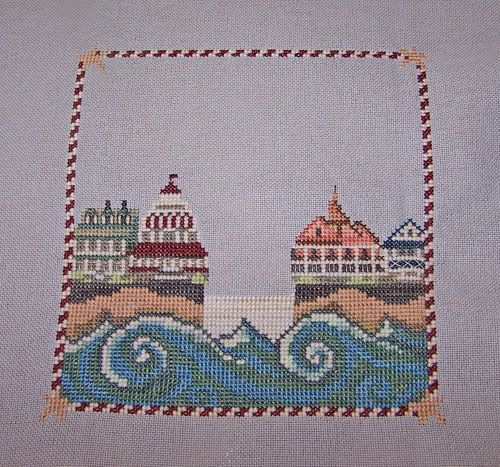 I am soon starting two SAL's. One will be Bent Creek Snapperville with
Courtney
, we decided to post our progress every other weekend.

The other will be The Workbasket: Old McMary's with
Jaimie
. If any of you are interested in joining, let me know!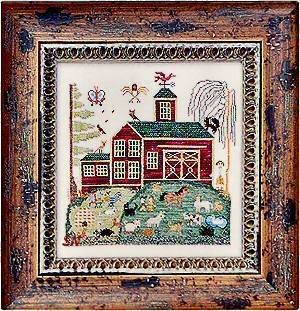 I hope you all will have a lovely weekend!