Hi there! I hope you all have been keeping busier than me :D I am recovered from being sick finally. I am still totally exhausted, but I am getting better every day. I wouldn't wish it on my worst enemy...
So, this week I get to post pictures of my WIP (work in process) for the two stitch a longs I am doing.
Here is my progress on Old McMary's. I haven't worked on it for almost a year so here is where I left off...
And here is what I did yesterday on it. Red, red and more red :D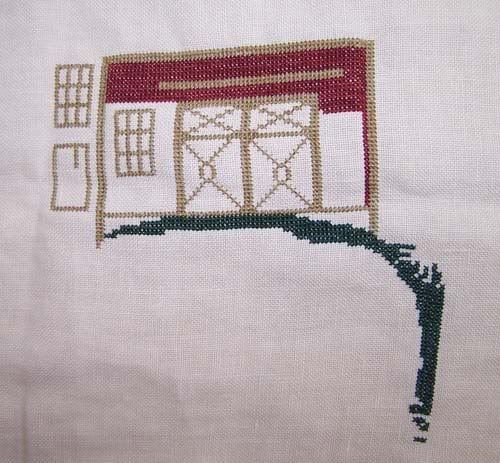 This is my progress on Bent Creek Snapperville.
Fun fun! I've been getting a lot done on my Star Lights quilt. Just a lot of chain piecing. I only have one more corner to do on each sqaure, which means sewing over 280 pieces together, but still... that is great! I may have this quilt done sooner than I thought.
I hope you all had a nice weekend :D