So, the new QSnap quilt frame works well, and I was able to get the two baby quilts finished this week! One is for my friend Lori, and the other for Corring. They turned out cute, and I put thicker batting in them so they are nice and cuddly. I was good even and used quite a bit from my stash to make them, go me! I am getting better about doing that. I like making baby quilts pretty big, so that they can be used for a longer time period.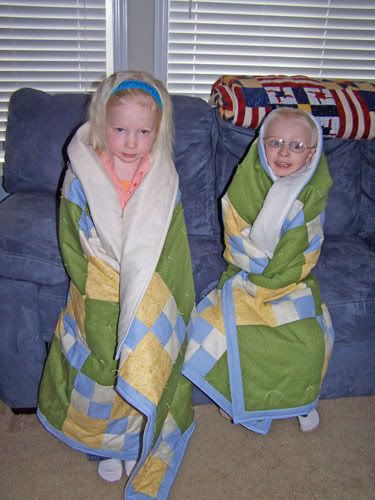 I have 3 more baby quilts to make, so I had better get my act together :) I have two boy quilts, and one girl quilt to do. I have the fabric for them all too, so no excuses.
I've been working on Old McMary's again, not only is there a lot of red, but green too! The big roof needs filled in now :D I think it's a pretty design, I like it so far. I stitched on it quite a bit the other night while watching The Lord of the Rings, Return of the King. That is an excellent movie :) And long, so I got to stitch a lot LOL!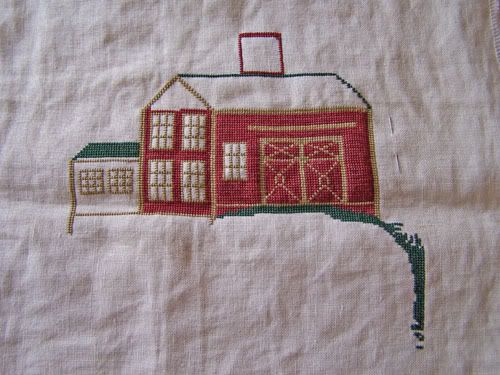 I've started stitching Dani's NRR last night, there is a drawbridge so far :D
Curren cracks me up, this is a paper he wrote for Earth Day for school.
It says: Earth Day, April 22nd is Earth Day. To save the earth I will help hampsters resikl (recycle).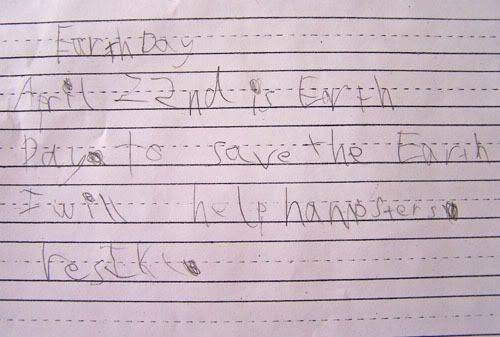 I thought it was soooo cute. I had to share, I hope it makes you smile too! I hope you all have a lovely weekend, and get to do some sewing or stitching! Thanks for taking the time to visit, I appreciate it :)