Only 2 more days of school left for my kids. In some ways it took forever, but it mostly just flew by :) I am happy to say I was able to get Curren's teacher a gift in time! I finished it on Sunday, and Curren gave it to her yesterday.
Lizzie Kate: September Block
32 Count African Daisy Linen (one of my fave colors)
Used threads I had on hand, not the ones on the chart
I also stitched a note on the back…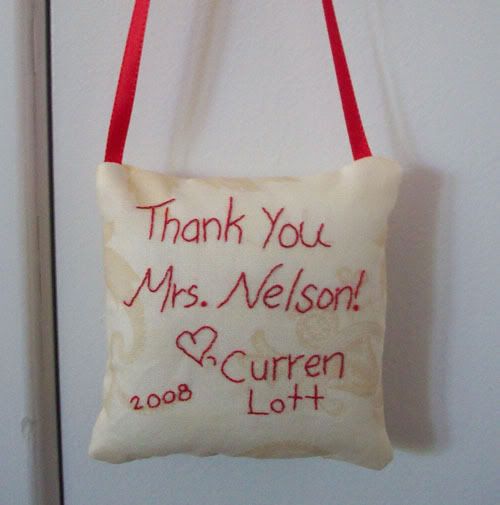 I need to make more of these cute things… it was fun!
I got an email today asking for the pizza dough recipe. Honestly, I had every intention of posting it, I am so sorry I keep on spacing it :P Here you go, and it is very good, I highly recommend it!
Pizza Dough Recipe

I'm almost done with my F&S exchange stitching now, just have to do the signature block, then I can get it in the mail next week :D