I hope you all had a nice 4th of July weekend for those of you here in the USA. My husband was in France all week long for work, so I headed up to Anacortes to visit friends. We had a blast! Charissa is a good friend of mine who taught me how to quilt, and gave me her old sewing machine... she's awesome (that is a picture of us below)! We wandered around Anacortes and went to the little quilt shops there and also to a cross stitch shop, where we fell in love with Shores of Hawk Run Hollow, so we both bought the fabric for it and the pattern, we are going to stitch it together! I told her we'll be okay as long as we finish it when our kids graduate from high school LOL! I am excited... and crazy :)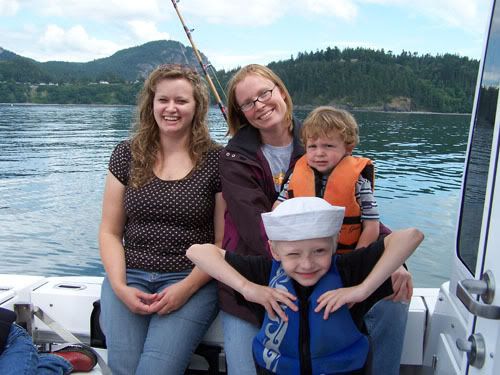 I stitched up the Shepherd's Bush Fob: America over the past few weeks. I finally completed it tonight, it is cute :) It's pretty big to be a Fob I think though, but it'll be a good ornament for my Christmas tree for sure. I even made the cording, a first for me... it wasn't as hard as I thought it'd be.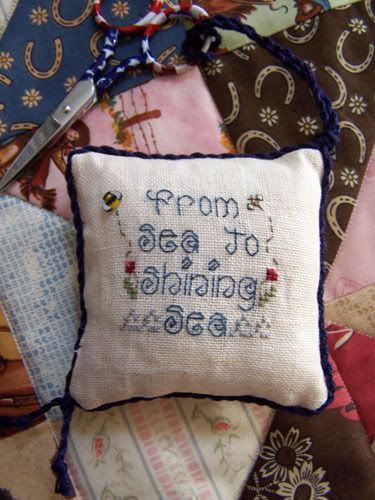 Also, I finished a tablerunner for a gift, I'm saving it for Christmas though :) It is made from a charm pack (5" squares), it's a Moda line of fabric, I though it was cute.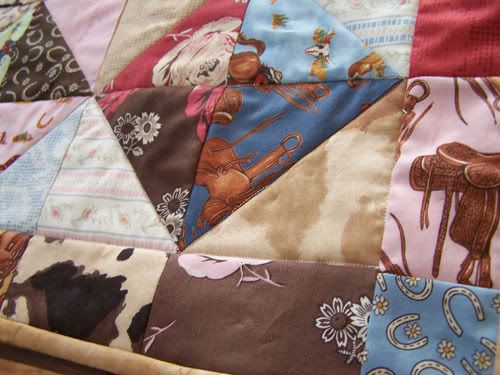 So, that is all for now, there were some really rough times in our family over the past week, and so I have been tired and stressed out. My mother in law had a heart attack, and it was really hard on her, she had to have open heart surgery. We were scared of losing her... I am glad to say things are getting better now. Just count your blessings, every single day.