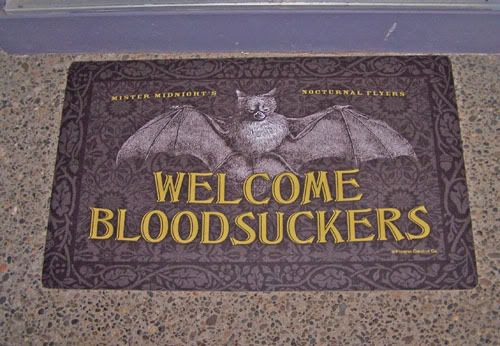 Did you all have a fun Halloween? The kids had a great time roaming the neighborhood. Curren was a Zombie and Jessie a witch... here they are looking as scary as possible...
Mark carved this pumpkin, he had fun with this one :)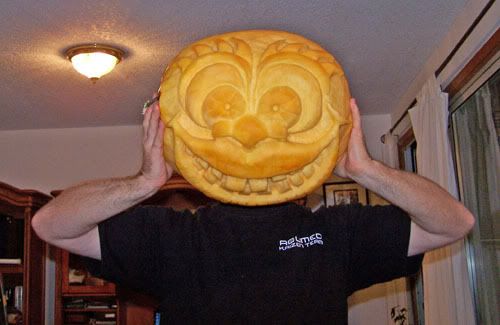 It was a fun night!!!
Here are my goals and whatnot, for tracking purposes :D I worked on a gift for a friend today and finished it, I wish I could share a picture, but it'll have to wait until Christmas, it turned out fun, and I am so excited about it!! Until next time, enjoy your weekend.
October Review
Bind Pumpkin Quilt *yes, finished it*
Finish one Carpenter Star Quilt *no*
Work on Old McMary's *yes*
Stitch one block on Snapperville *no*
Work on Winter Stack *no*
Work on Von's NRR *yes*
Stitch an ornament *no*
Work on Thanksgiving Exchange *yes*
Also, worked on Christmas Exchange, finished Leena's fall exchange, worked on Cherie's quilt, and mom's tablerunner.
November Goals
Finish one Carpenter Star Quilt
Bind Curren's quilt
Mail Von's NRR
Mail Thanksgiving Exchange
Finish Christmas Exchange
Work on Old McMary's
Work on Winter Stack
Stitch one block on Snapperville