So, I finally finished it!!! *Happy Dances all around* I've been working on this pumpkin quilt for over a year now, and am very excited to have it finished. It is from a Thimbleberries pattern book.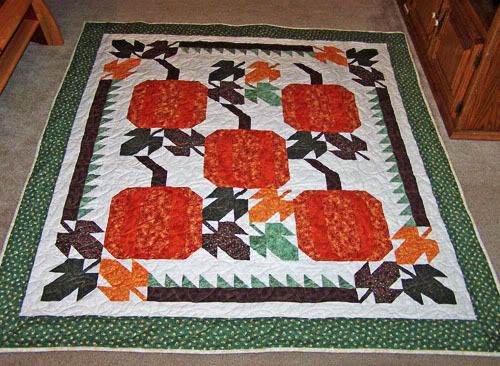 I had it quilted with a leaf pattern, which matches it nicely…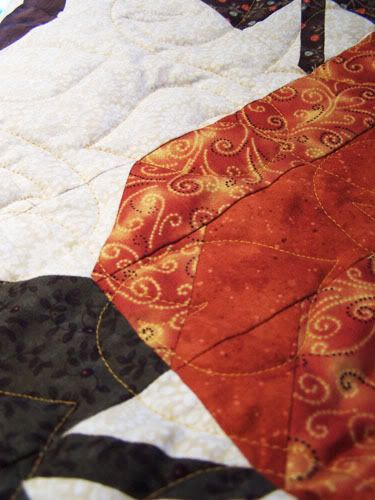 Now we can enjoy it for the last month of fall, I am glad I got it done before Christmas time at least :D
And I must post about a giveaway on
JC Handmade's
blog. She is offering to make a baby quilt for somebody lucky! I'd love to have her make one for me, her stuff is soooo adorable. If I could pick the colors they'd be aquas, greens, blues… something like the ocean of course. Go check out her blog, it's great.