I got brave, pulled out the threads I'd need and started Shores of Hawk Run Hollow. It seems so daunting to start another huge project again... after taking 7 years to complete the Four Seasons, I don't want to work on it for 7 years! I hope I am dedicated enough to keep on going. Gee, it sounds like I have a positive attitude coming into it! LOL! I am excited though, and I like it so far. I started it last night while watching the New Years Eve celebration on TV. Here is where I am so far.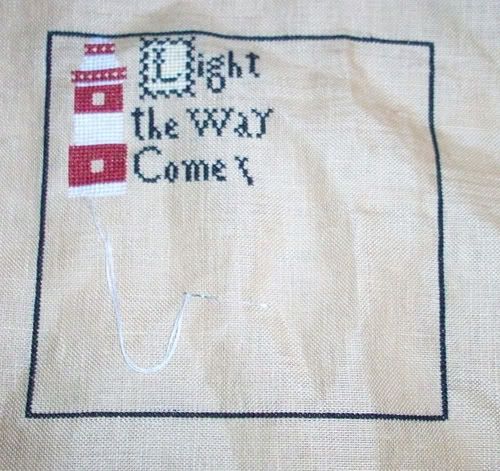 And here is the ornament I made for Courtney, it is a freebie design from Barbara Ana. I just searched for it and I don't see it on cyberstitchers any longer? I really like that little red bird, it's so cute!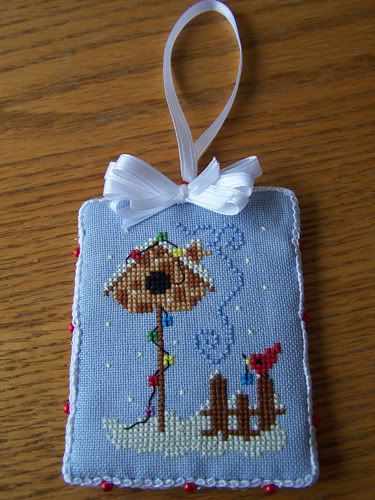 We went roller skating the other night, and Mark had taken some pictures of Curren, and then combined them into this, it makes us laugh so hard, hope it makes you laugh too!