Hello friends! I think I've become a "weekend" poster. It seems to be the only time I can sit down to do it. Anyway...
I have been diligently stitching on Shores. Every block finished is another step to it being done, so it is a good motivation. I finished the lighthouse block last week, yay!! The house block was started last week too, and the most of this house got stitched while watching A&E Pride and Prejudice. I will finish the other half of the movie tonight, and stitch some more on it. I love that movie...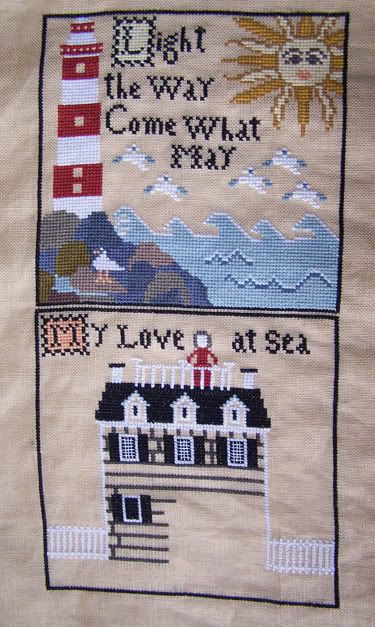 Old McMary's hasn't had a WIP photo lately. It has been worked on when I can at breaks at work. I really like this one a lot, though it has been slow going.