Thank you for leaving such nice comments about the little Schnibbles quilt, you are all SO nice :) The quilts are really fun to make, I encourage you to try them out! I can't wait to see what we are making next month.
I've been inspired by several blogs lately regarding a new quilting technique. They call it Pebble quilting. I usually stipple quilt my quilts, by using a meandering pattern all over it. Pebble quilting consists of little continuous circles all over. I of course, dove right in on a HUGE quilt. I am never easy on myself... This quilt is a kit I bought from Hollyhill Quilt Shoppe. It is made up of Amy Butler fabrics, and I love it! Here is my quilting so far...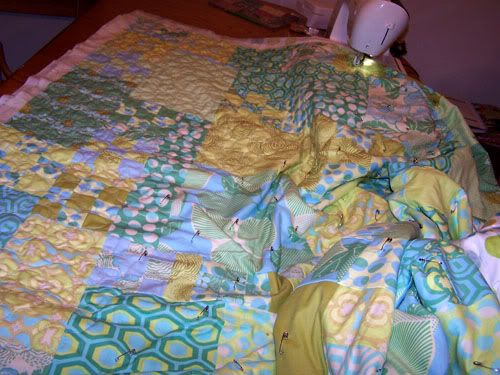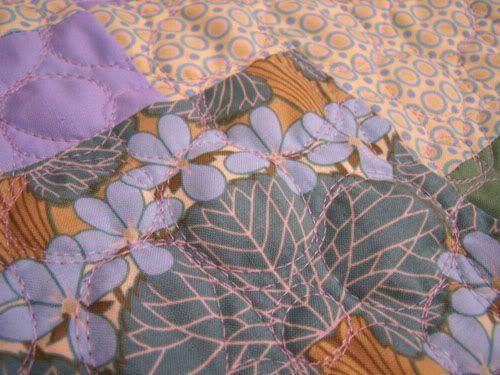 And this is the back... so fun!
Here are several of the blogs I got my inspiration from. Try it out, you'll love it!