This week I have:
Made a yummy dinner, thanks to
Pioneer Woman
:
Chicken Parmigiania
. Go and try it, you'll love it. The next night we had Macaroni and Cheese, Kraft that is.
Watched a cute movie called New in Town. It made me laugh out loud, several times. Even Mark liked it. But don't tell anyone.
Drove into a gas station, and was told I pulled in on the wrong side, so I started to backup to go to the other side, and backed right into someone who pulled in behind me, it scared me more than anything… just have to keep it real here. Don't worry we were all laughing, it was pretty funny.
Started quilting the adorable baby quilt, and the bobbin thread kept on sticking, so I pulled the plate off of the machine and realized how incredibly full of lint it was, holy cow!!! I am surprised my machine was even working. That showed me I need to take better care of my baby. I am IN LOVE with this baby quilt.
Went to Curren's Cub Scout pack meeting and cheered him on as he received his Bobcat patch. Go Curren!
I bought some pretty jewelry on Etsy…. *drools*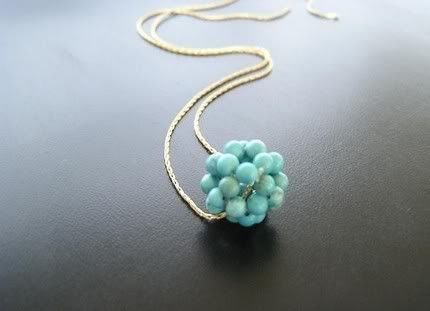 Found some fat quarters of Heather Bailey's new fabric Nicey Jane. It sings spring to me, how about you?
Organized some of my quilt patterns in this cute box I found at Target.
I haven't gone to the gym once this week, and I am ashamed… I couldn't stop quilting haha!
Listened to Carrie of
Miss Rosie's Quilt Company
on
Pat Sloan's radio show
. I downloaded the rest of her shows, and LOVED them so much. Thanks Pat for doing the show. If you want to hear some really great people talk about quilting and crafts, listen in, you'll enjoy it.
Failed at being the tooth fairy for Jessie, but was redeemed the next day with a $5 bill. (I felt bad okay?)

Busy week so far huh? The weekend will be great, a post to follow of course. What is going on in your real life? :D