Oregon is having some crazy weather, I think we share that with other states around the country who have been getting snow?! It's been raining hard off and on, with some sunny days inbetween (thank goodness). It's driving me batty, can we just have some constant sun now? Please?
Okay I am done complaining now :P
Back in February I emailed Vonna at
The Twisted Stitcher
about doing a 4th of July Exchange. She was so on top of things she already mailed my exchange! I was so excited when I opened it, she always and I mean always makes the most beautiful things.
I now own a beautiful punch needle wall hanging!! I am in love with it, it is beautiful, and matches my house well I might add.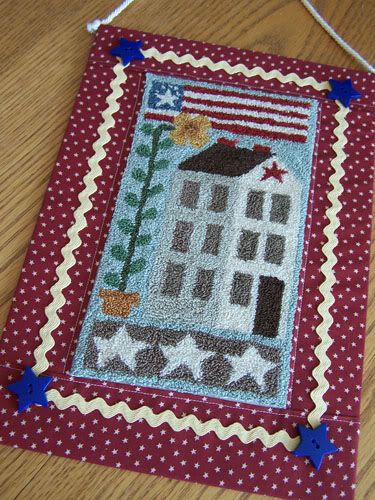 In addition she also made me a floss tag. It's so adorable. Thank you Vonna, you are amazing! I love ya girlfriend :D I finished her exchange last night and will be mailing it off soon. Thanks again for doing this exchange with me. It has kept me stitching.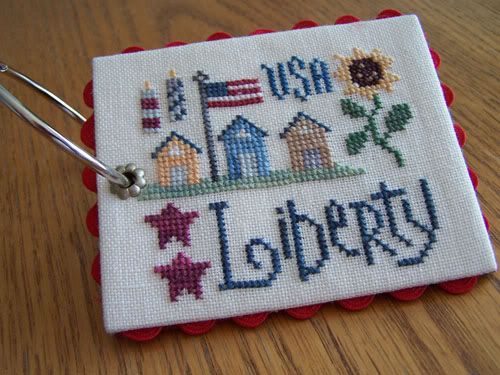 There is some quilting news. I have been digging through my stash lately and come out of it totally overwhelmed. I have a lot of it, I know I always say that, but it's true. I've been making quilts out of my stash a lot lately, so there is some progress on making my stash smaller. This little coin quilt is from scraps.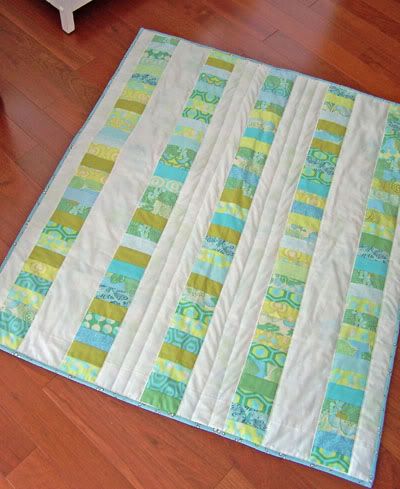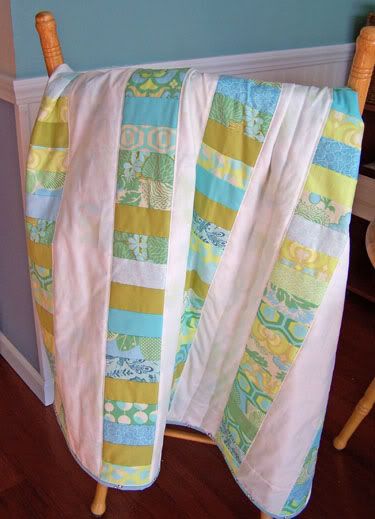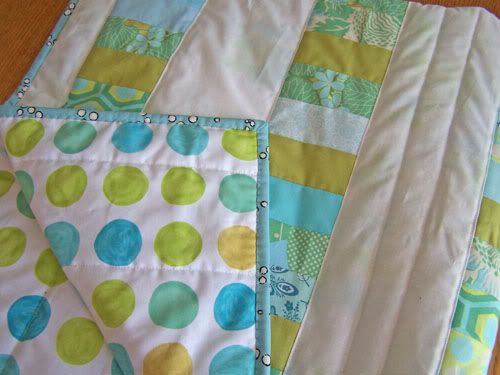 I found a piece of polyester low loft batting. I am trying to just use it all up, polyester is no longer my preferred choice of batting, but I am not going to just sit on it forever, it works fine for baby quilts. I think I have one more piece big enough for a baby quilt and then it'll be all gone anyway. For the backing I had a couple yards left of the big dots (same thing I used on the backing for the above quilt). It feels good to use up the stash, and I must say I do love my stash.