When Vonna and I decided on a 4th of July exchange, I started digging through my stash. I found a chart from Bent Creek, called Stars & Stripes Forever. I knew this was it! So, looking at the linen I had I didn't find a piece of 32 count big enough. I didn't want to go to the needleshop store to get anything, I have so much at home! Then I realized that the 28 count laguna was really big, and what if I stitched it over one??
I used Needle Necessities & Weekes Dye Works threads, they weren't the "recommended thread" on the chart, but who says I do anything recommended? This was a fun chart to stitch, I really enjoyed the challenge of stitching over one, and was so glad to hear Vonna loves it!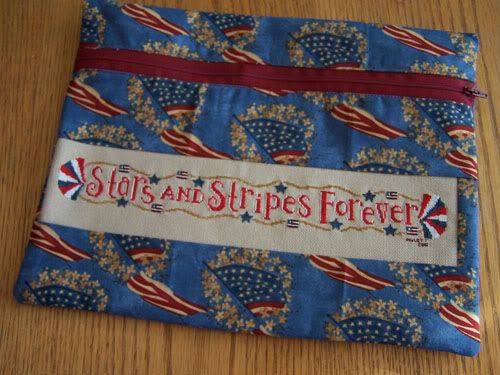 Project bags are useful, so that is what I made it into. I have one and love it!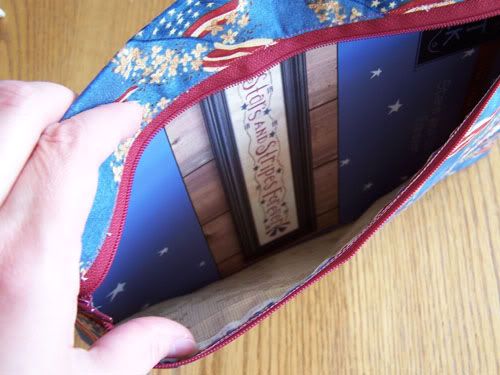 I now have this chart, ready for a new home. Leave a comment telling me if you are interested and I'll draw a name next Monday! Thanks for stopping by :)