Can a Chinese Coin Quilt pattern be made using Halloween fabric? I threw tradition out the window and just went for it. The July Schnibbles pattern chosen is called Joy Luck. It is a pretty adorable quilt, and a little daunting. I didn't have a whole lot of time this month to work on it, I usually start these quilts at the beginning of the month... I started last week. I am happy to report I finished the top on Wednesday night though!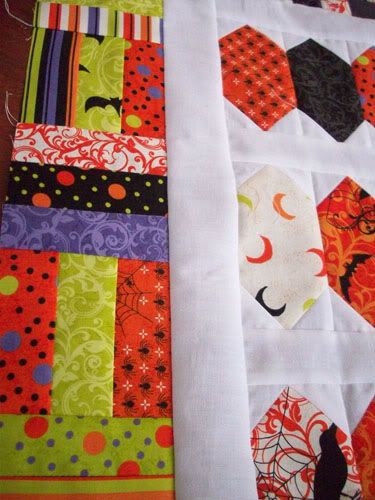 The fabric I used are two charm packs I picked up last fall, when Halloween was long over, they were super cheap, and super cute, so I added them to my basket. They go well with the pattern I think, the colors are really bright. The fabric line is called Spooktacular.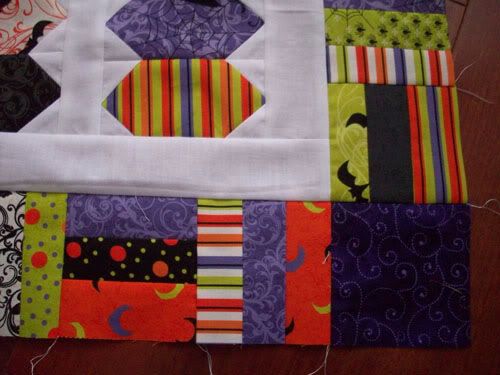 By the way I wanted to give a shout out to Quilt Taffy, they shipped me the Joy Luck pattern with no shipping charge! Woohoo!
Be sure to check out Sinta and Sherri's blogs on the first of August. They will have a Joy Luck Schnibbles parade and show off everybody's quilts, it's very cool to see them all.