August is here, it's summery, warm, perfect weather outside. I haven't been doing much of anything sewing related, other than petting my fabric the past week. My sister is in town visiting us for a few weeks again. It is so fun having my sister around!
Since I really don't have much to show you guys, I thought I'd answer some questions that have been brought up in the comments lately. I haven't been able to answer them directly because there is no email address to reply. If you have a question for me, please leave an email address so I can get back to you :)
So, when I made Vonna's Project Bag recently, I was asked if I'd be interested in being hired out to do this for others? Of course I would! If you have lovely cross stitching sitting unfinished and want it made into a bag, email me and we'll work on a price for making it. Here are a few I've made.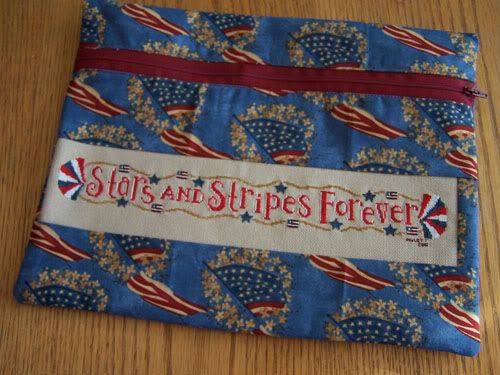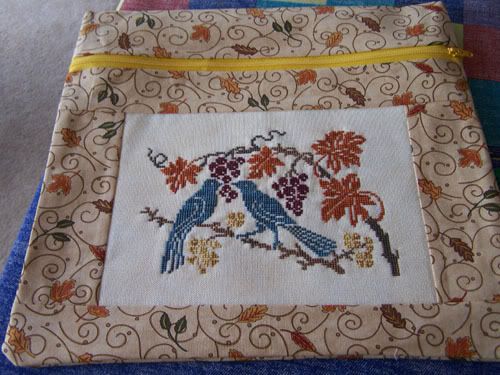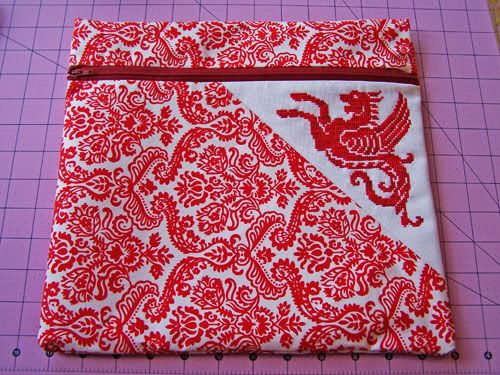 Another question was about
the quilt
I made for Curren's bed. What pattern is it? The book is called: Sew Simple Quilts by Pamela Mostek. This is a great book, it has several simple patterns that have a big visual impact. I've made two quilts out of it, and have liked the book.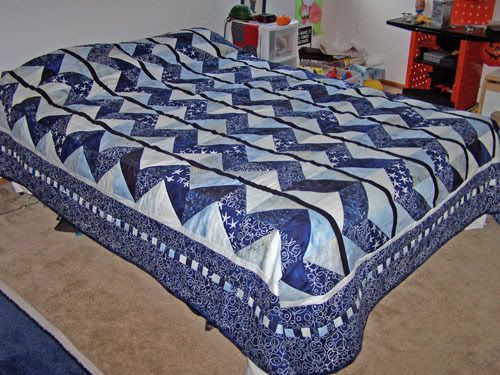 Robin in Virginia asked about my Pink and Green quilt. "Your pink and green quilt is precious! What pattern did you use or did you create one?" I have seen many quilts like this and just made blocks in the size I liked. You can find a free tutorial at Cluck Cluck Sew for a similar quilt, here is the link for it:
Orange Quilt Dimensions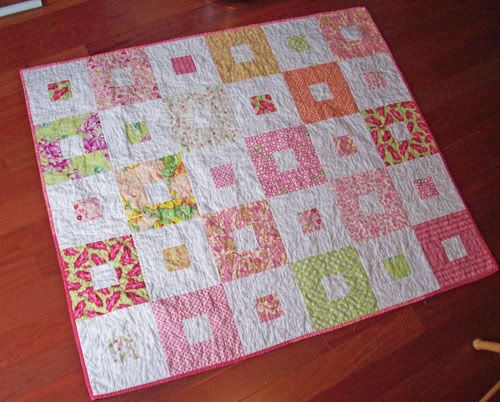 If any of you have question for me, my email is:
oregonsurfers@gmail.com
I'd be happy to answer! Thanks for visiting my blog, you all inspire me! Have a fabulous weekend.