You guys, I finished the hexagon quilt top! Can you believe it? I am so excited about how it turned out. It was one of the hardest quilt tops I've ever pieced, but I learned a lot and loved the process. A challenge is always good... which is why it took almost a year to complete the top :)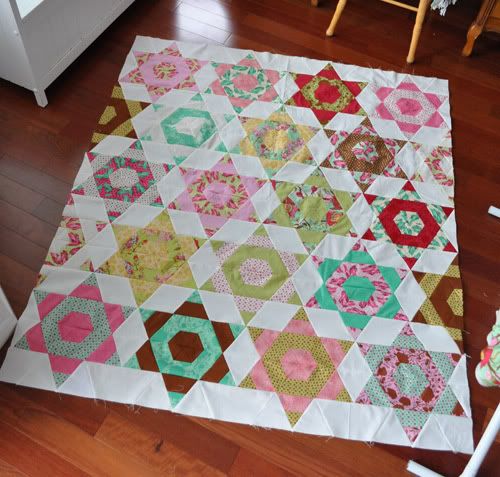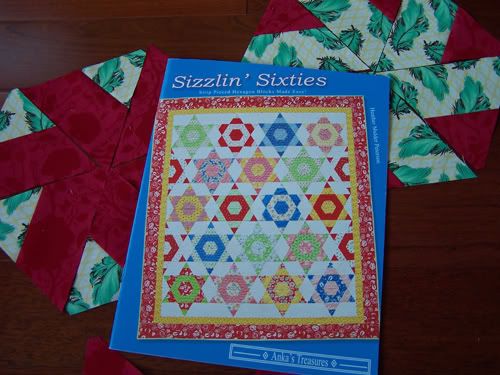 The quilt is a lap size, it's not too big. All of those little pointy corners were a bear to put together. I feel like an expert on them now though :) The fabric I used is called Plume designed by Tula Pink for Moda. I used a Jelly Roll and white yardage. Julie at
Jaybird Quilts
started it all, with the
hexagon quilt along
. I also used a book called Sizzlin' Sixties by Heather Mulder Peterson. There are a lot of tutorials and good tips out there, so if you want to make your own hexagon quilt, jump right in!
This is the backing I chose for the quilt, I bought about 3 yards of it, and it won't be enough, so I'll have to find some other stuff in my stash that will match it. It's so pretty isn't it? I love Tula Pink's fabric designs, they are so artsy.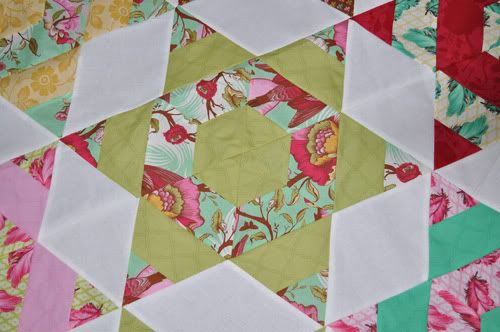 Now, to figure out how to quilt it...