I've been in a sewing mood lately, as in, all I want to do is be home and SEW. I dream of quilts all day long! I am in La-La Land! This week I have been working on the Rectangle Squared Quilt. The pattern is free over at Film in the Fridge. She made her quilt a bit smaller than this one, I added another row of blocks to it. You know me, I don't like making small quilts.
I played with the layout of it for awhile…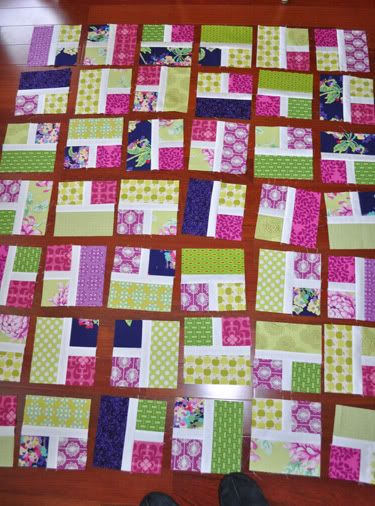 Made a big mess on my kitchen table (yes, I sew on my kitchen table)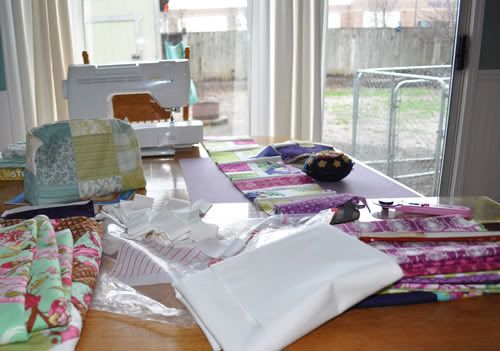 And last night added the final border to it, using that pretty fabric called Love by Amy Butler.
This is another quilt top that I need to get quilted up now :D Woohoo!